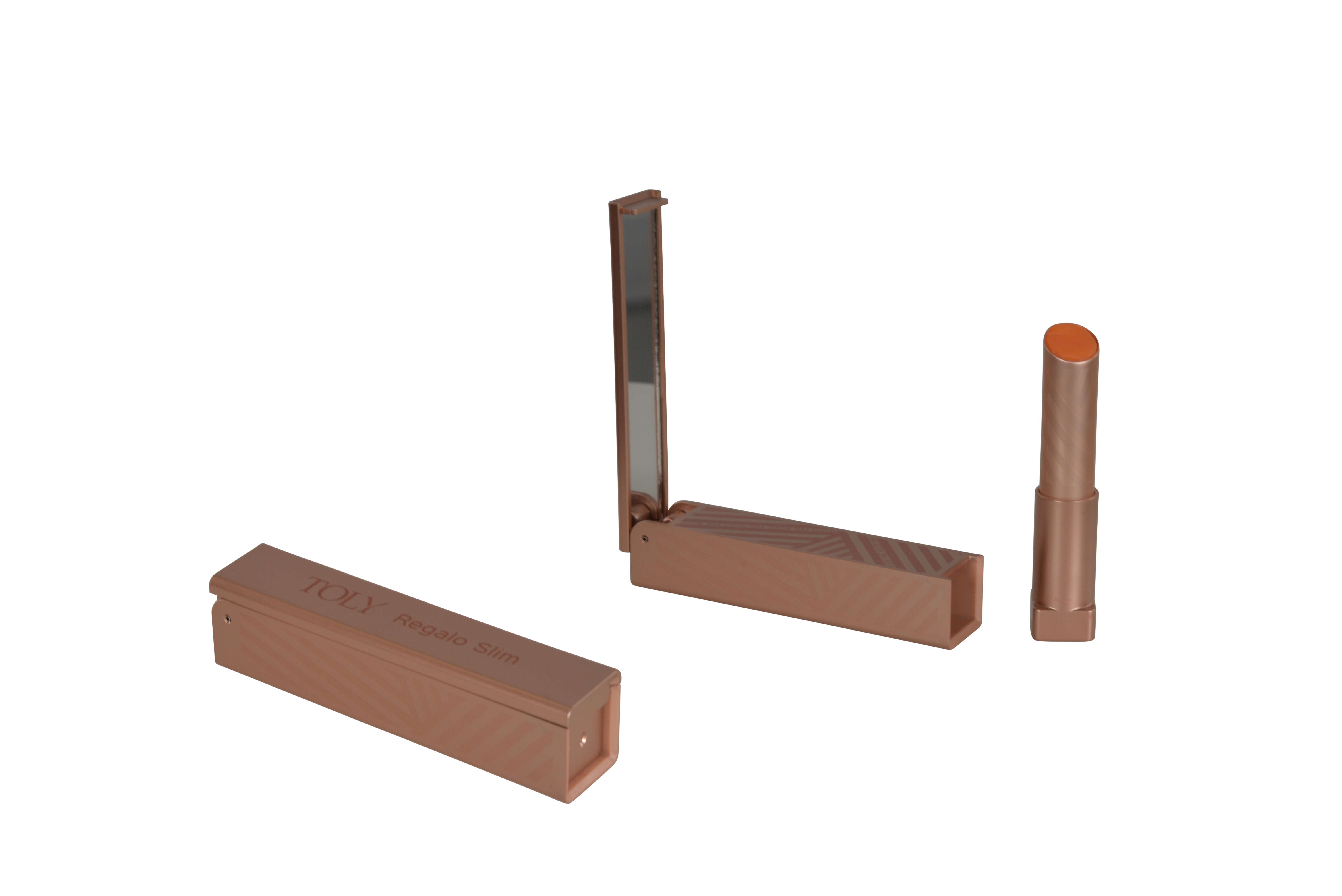 Regalo Slim is Toly's Latest Patented Design
16/6/2022
Regalo Slim is part of Toly's patented regalo system, where the lipstick pack is raised when the integrated mirror is open.

This sleek pack is refillable and available in PCR, ABS and is compatible with PET to maximize the eco-friendly credentials of the pack.

Regalo Slim bullet is 3.5g and is protected by a premium aluminum shell which can be anodized in any colour to give an elegant touch to one's makeup bag.
Back