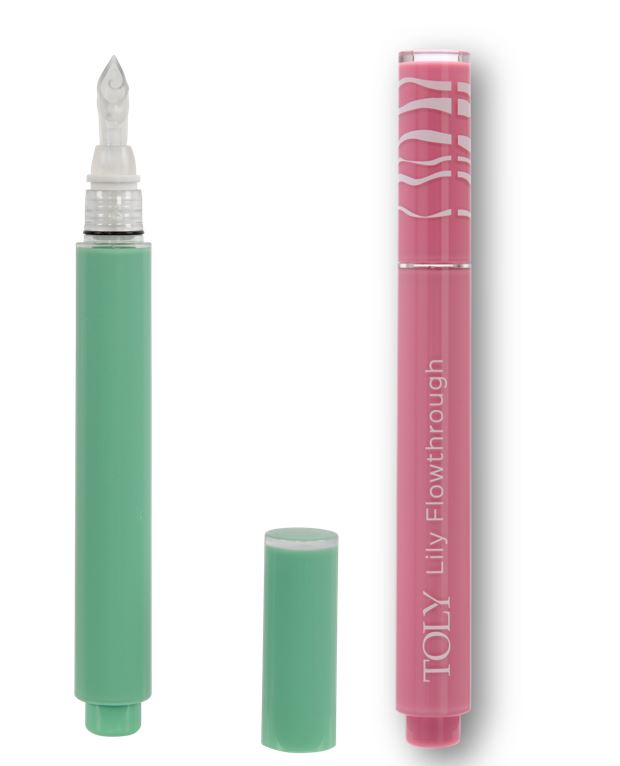 Toly is redefining beauty applicators, with Lily
9/6/2022
Lily, the visually dramatic applicator, is a flow-through; assembled onto a bi-injected click-pen with a fill capacity of 1.8ml, and dimensions 14.5mm x 130mm.

The sensuous curves of the applicator provide a luxurious experience as the welling up of the product forms a flower pattern. The tip of the applicator is used to sculpt and define the tiniest detail, whilst the overall curved surface is conducive to full and extensive formula coverage.

Lily is recommended for both face and lip applications, available both flocked (for tinted formulations) and unflocked (for skin and care formulations).
Back