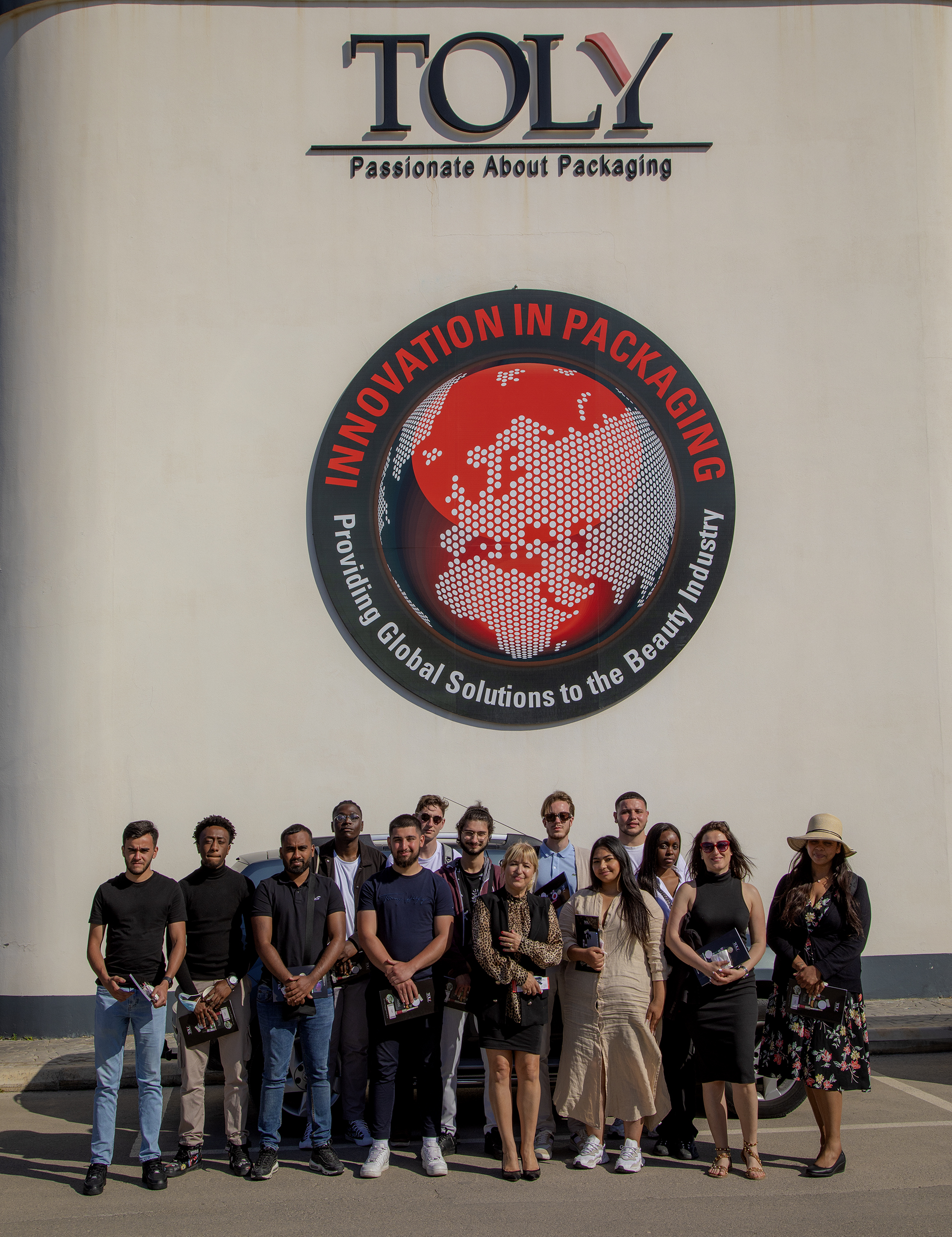 French and Spanish youth inspired to Think Different in a visit at TOLY's Head Offices
13/5/2022
A group of academic youth who are undergoing a Master's Degree in International Commerce at the Université de Cergy Pontoise in Paris, yesterday welcomed by TOLY CEO & Chairman Mr. Andy Gatesy and Chief Marketing Officer Ms. Dorien Bianco for a tour of the Head Offices to attain an insight on the way the organisation conducts its business worldwide. They had the opportunity to engage and ask questions on various subjects including business development, logistics, international marketing, entrepreneurship, problem-solving techniques.

The group of French students were also accompanied by seven interns, who are currently conducting an internship at TOLY. The interns, four of whom are studying International Trade in Educational Institutions in France, and three of whom are studying administration in Educational Institutions in Spain, are part of TOLY's intensive internship programme, which runs throughout the whole year, giving them the chance to start their employment journey by gaining practical working experience in marketing research, concept design, amongst others, in various sections of the company.

In his presentation, Mr Gatesy remarked that the key to be successful in a competitive-driven corporate environment, is to think different and be different with the aim to create a sustainable future. He noted how such a theme, is not only the 2021 TOLY slogan but this is being incorporated in TOLY's operations throughout its offices across the world, incessantly. "At Toly: We are different. We are customer centric, technically proficient, agile, and innovative" said Mr Gatesy, noting that this mindset is acting as TOLY's competitive advantage in the market.
Throughout their visit at the Corporate Offices, the students met Chief Marketing Officer Ms Dorien Bianco, who hosted them for a tour of TOLY's state-of-the-art innovation centre and TOLY studios

Mr. Gatesy and Ms. Bianco encouraged the students, to be courageous and resilient in the pursuit of their dreams. They spoke to them how from humble beginnings, today the group supplies 23 out of the 30 global beauty brands, as well as some of the most innovative emerging brands. This has been happening for the last 50 years because TOLY believes in dreams, in its people and is not afraid of change,

The students and the interns thanked TOLY management for their hospitality. TOLY Group is proud to be a social contributor by acting as a leader in leaving a positive human impact on society, including on our youth, who are next generation leaders.
Back