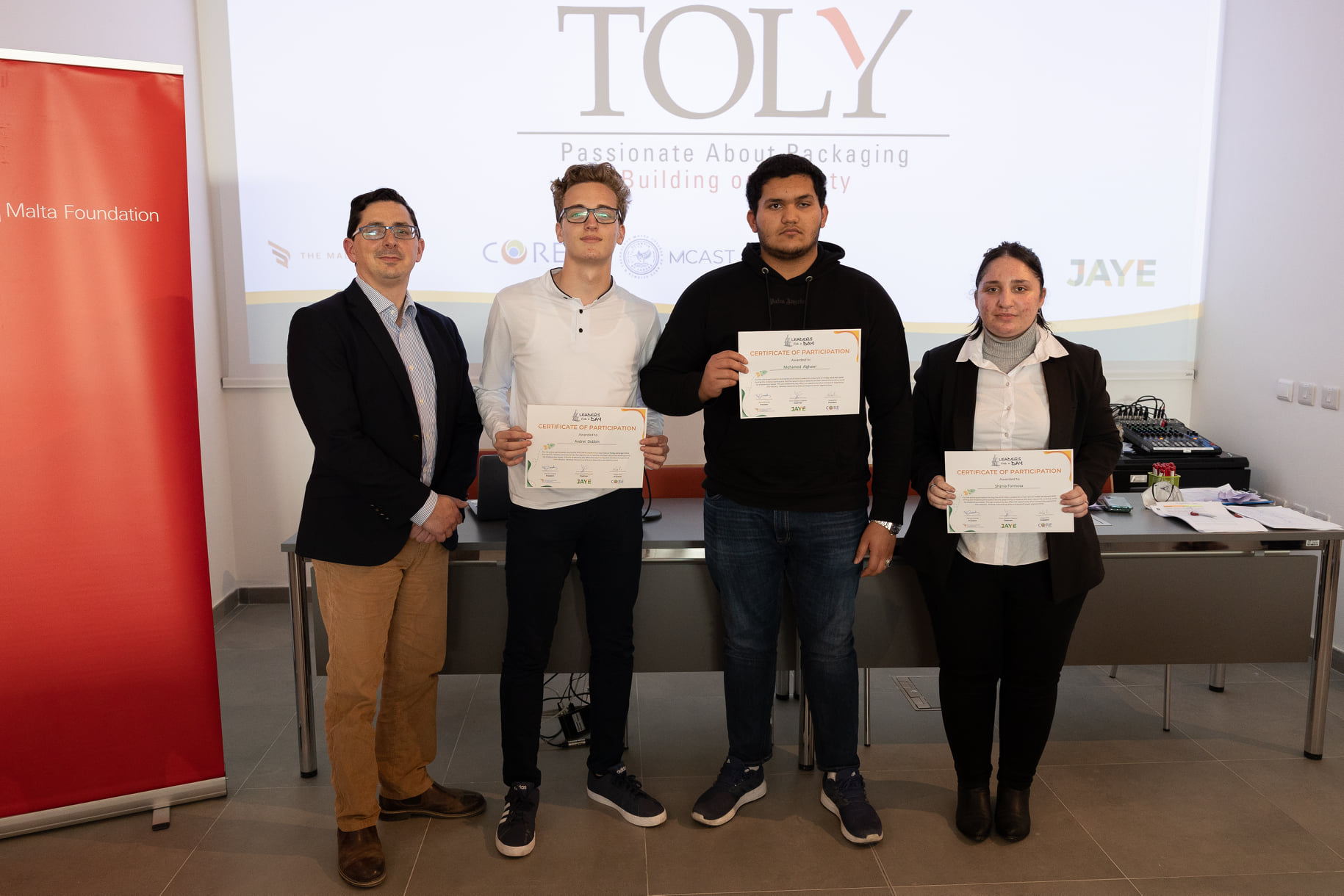 TOLY embarks on JAYE's CSR Initiative of being Leaders for a Day to Prepare Future Talent
25/4/2022
On the 22nd of April, Toly participated in a CSR initiative, of leaders for a day campaign organized by Junior Achievement Young Enterprise Malta Foundation, also known as JAYE.
JAYE, is a member nation of Junior Achievement (JA) Worldwide which represents a global network of non-profit organizations sharing a common mission and purpose to be leaders in the field of enterprise education. JAYE Malta aims to spur economic development by improving young people's understanding of business, economics, employability, and entrepreneurship.
Leaders for a day at TOLY included Chairman and CEO himself, Andy Gatesy, Chief Marketing Officer, Dorien Bianco, Chief Financial Officer, Nick Xuereb, and Innovation Manager, James Attard Kingswell. Students who participated were given the opportunity to step into a day of the Toly Experience and being given an insight into the business whilst gaining the feel of what a day in the office is like in various departments across one of the world-leading beauty manufacturing companies worldwide.
The world is evolving at an alarming rate. Technology developments, communications advancements, and the global pandemic have all had a significant impact these previous years, and the future of work now looks very different than it once was and will continue to do so as technology and hybrid working continues to involve itself in our everyday work lives.
Soft skills will always remain at the foundation of Toly's core values and will be a strong asset for future employees to adopt in their own professional, work environment. Gaining a strong understanding of collaboration, creativity, critical thinking, resilience, adaptability, and time management expertise will place a high value on future employees to implement these skills through their work as well as personal life.
Toly is strongly committed in strengthening younger generations by providing them the opportunity to gain better knowledge of the world of work, which results in having more experienced and well-prepared talent in the near future.
Back