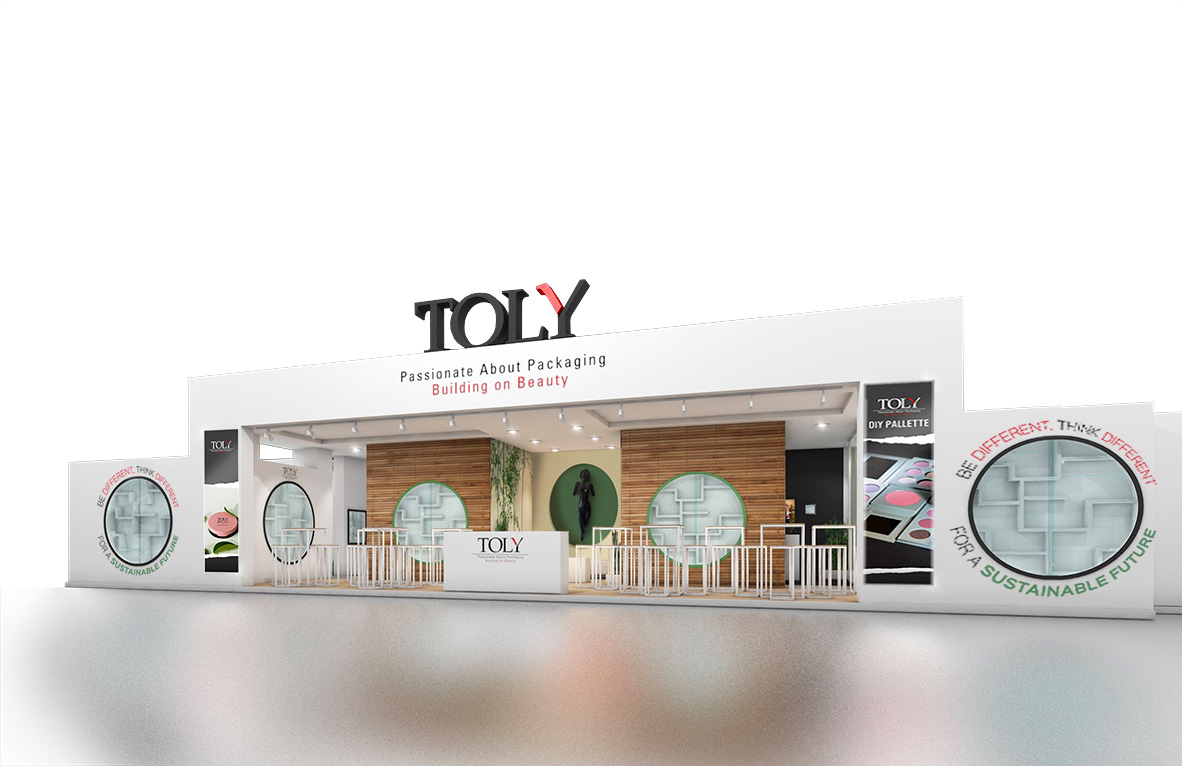 TOLY Exhibits After Two Years With a New Booth Design at Cosmopack Bologna
11/4/2022
TOLY invites you to their stand A6/ B3 in Hall 15 at the Fair District, Bologna as the world-leading beauty packaging provider re-make their appearance at Cosmopack, from the 28th of April up until the 1st of May 2022.
Toly is a brand for brands and has opted for a new take on its booth design in line with its sustainable initiatives highlighting the company's efforts and progress, promising a number of surprises to make up for the two years lost in showcasing its sustainable innovations for eyes, lips, face, and skincare as well as cardboard creations.
Present this year is Toly's very own VIP innovation corridor - where invited clients will be given exclusive access to walk past a dynamic display of must-have beauty applicators and beauty innovations in line with current market trends.
Toly's passion for packaging remains resilient and strong and will be promoting their 360 beauty platform, Imagine Passion by Toly Design Studios offering the services of a design agency.
Alongside our stand, you will find Beauty Trill – Toly's take on full-service, providing innovative packaging with innovative formulations, keeping it true and real.
Toly look forward to reconnecting and getting the beauty ball rolling!
Back