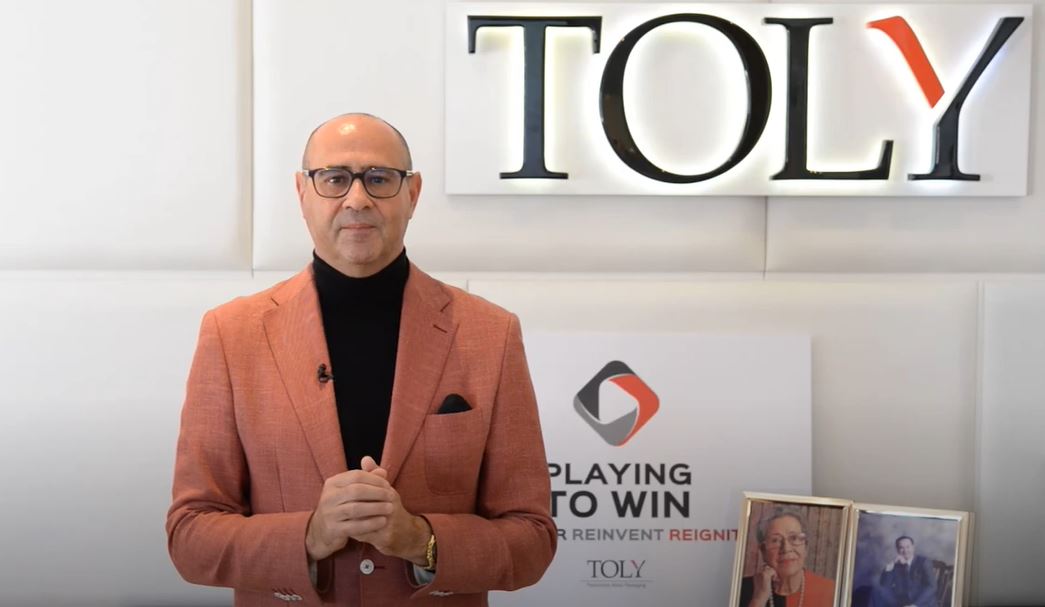 A Positive Mindset
16/12/2021
With people still working from home, there has been a fundamental shift in the way that we work.
There is a new energy around people, a new understanding, and a new sense of empathy.
The world has realised that whether we are in Asia, Europe, or North America, we are all in this together.

And whilst nobody can predict the future, together we will figure it out,
and with our strong core values and ambitious mindset we will end up stronger, more connected, and more flexible.

I have learned in the last 35 years that in life it is not so important what happens to us, but instead the way we deal with it.
Everybody goes through a crisis during their working lives, and it is these difficult moments that define our character and our brand.

It is precisely in these tough times that we show ourselves for who we are.
We are all in the same storm, but not all in the same boat.

And it is companies like Toly that will be at the forefront of scaling up the economies as they start to recover.
We will do this by continuing to build trust both internally and externally, and we will continue to need agility and resilience.

We do not know what the future will look like, but together as a team we will figure it out with honesty, integrity, pride, and a strong sense of commitment.
Back