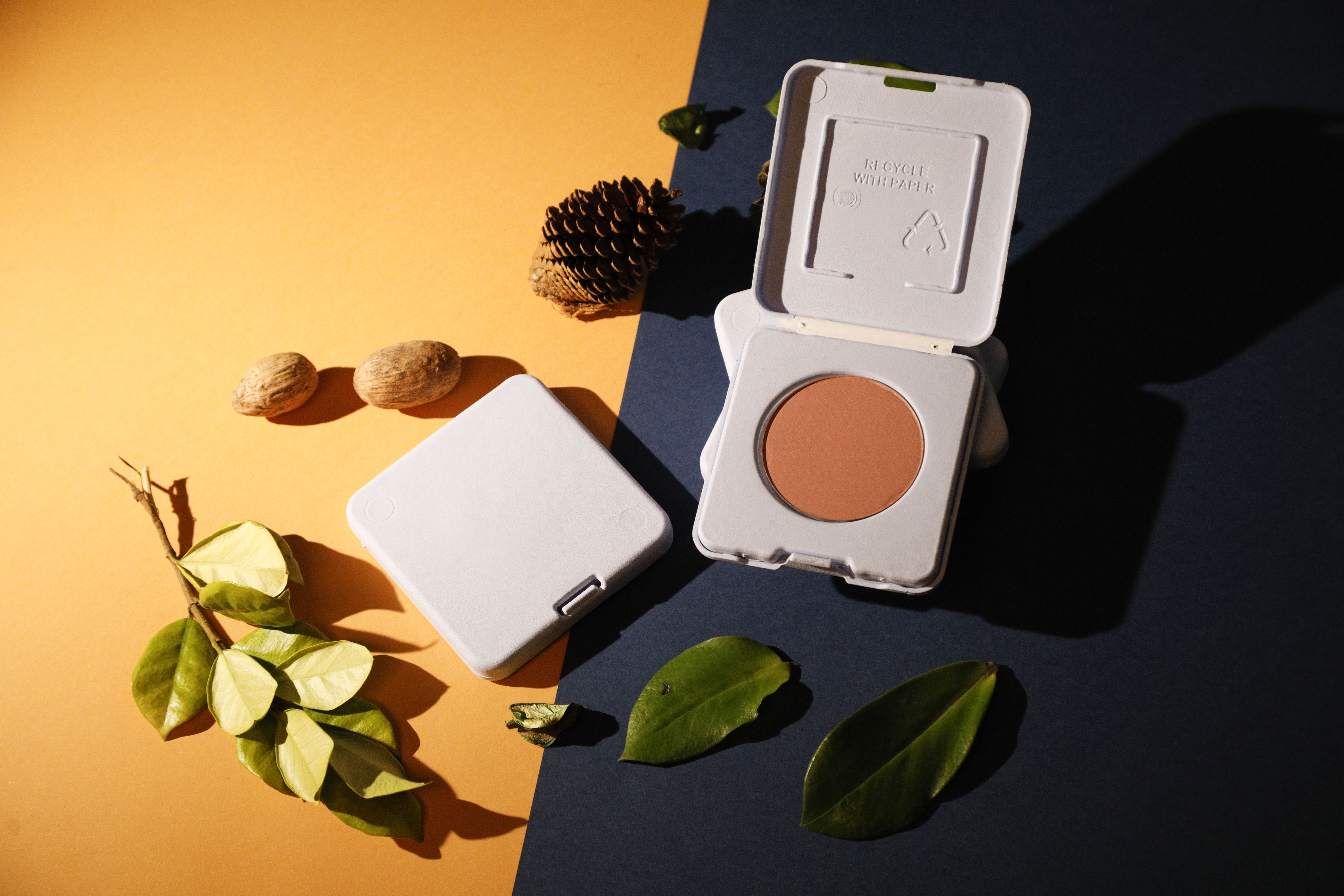 Toly Joins Forces with Paperfoam for Sustainable Innovation
28/10/2021
Toly have further complimented their sustainability offering, by creating 3-new products through their partnership with Paperfoam.
Recently launched, the partnership continues to develop home and industrially compostable primary beauty products, leading the way in creating new ground-breaking and innovative products for Sustainable Beauty.
Following the development of an initial 9 pan palette, a new refillable and interchangeable cosmetic compact housing both a 4-pan and single pan platform has been created. The new design features sleek, rounded edges, a paper hinge and a secure closure clip made in its entirety from Paperfoam's unique biobased material.
Continuing to meet the desire for refillable beauty products, Toly can also launch a Paperfoam godet holder, suitable for a number of stock sizes. Single use plastic remains used in large volumes for the transport and presentation of filled godets within the cosmetic industry. Replacing this with Toly's unique compostable design, can assist in reducing the beauty industries impact on landfill globally.
Presented with a Paperfoam hinge and clamshell closure, our new refill packaging highlights Paperfoam's unique ability to be moulded into complex detail compared to simpler techniques.
Lastly, our new jar shows the versatility of these new products and introduces Toly Deluxe to a new area of sustainability. A 3-piece, round jar suitable for containing any number of beauty products, including loose powder, balms and solid cosmetics/perfume. Designed as a refill for Toly's range of stock jars or as a primary pack, this first of its kind jar should allow for a new sustainable direction in an established product area.
Toly and Paperfoam's new products are proud to be designed with sustainability at heart, fully home compostable and recyclable in existing paper streams.
Back