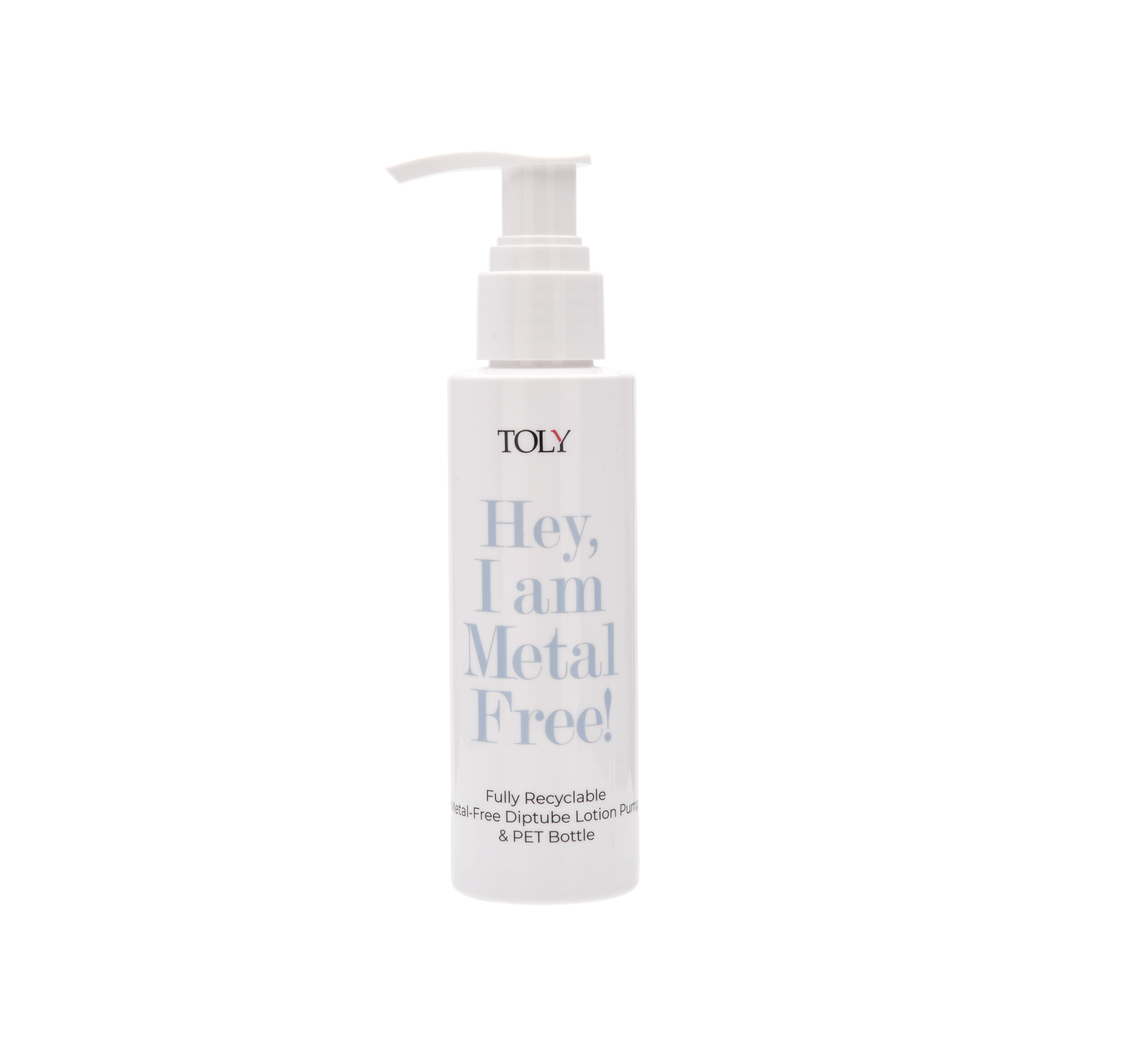 Hey, I am Metfy; your Metal-Free Pump Dispenser!
18/8/2021
Metal Free pump: "PM-003-021-00", 120ml PET bottle: "PB-003-002-120".

Meet Metfy, Toly's new Metal-Free lotion pump dispenser.
Traditionally, pumps are assembled and operated with metal springs for pumping. This new metal-free pump design is a game changer - replacing the metal spring with TPE.
The unique pump is moulded in recyclable PP and PE materials and is paired with a 120ml PET bottle, a material which like PP, is also widely recycled.
The metal-free pump is ideal for both face and skincare lotions and can be available in various different volume sizes and shapes, to suit different needs.
Back