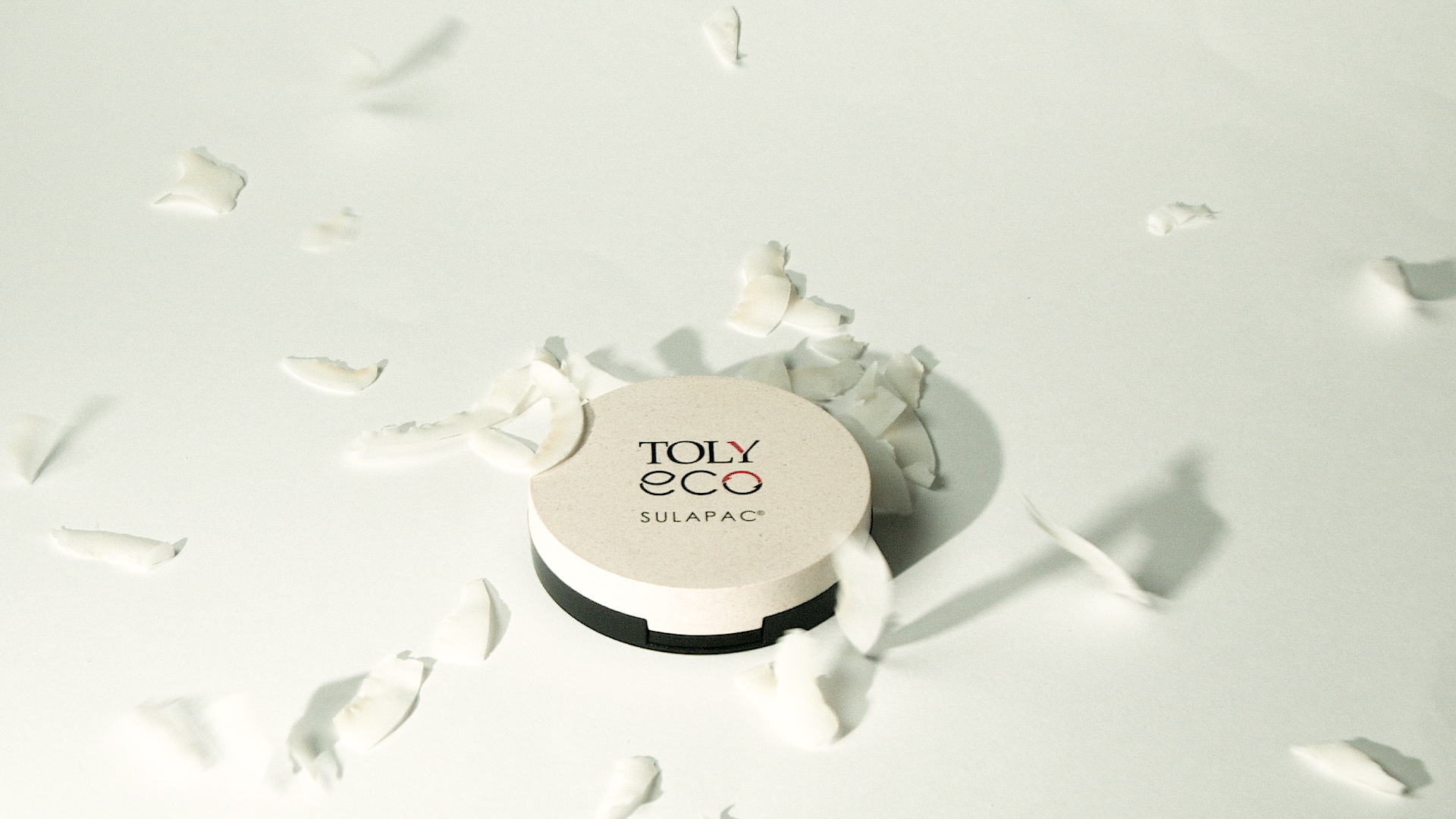 Toly and Sulapac Form Alliance for Sustainable Innovation
19/7/2021
Toly and Sulapac are delighted to announce that they have entered into a business partnership to be able to offer unique and disruptive solutions to accelerate growth in today's eco-centric, beauty world.

Toly is a purpose driven brand for brands with a strong sustainable commitment and long, impressive history working with well-known cosmetics companies since the 1950's. The multinational packaging supplier is constantly finding new means to develop more sustainable packaging, whilst sourcing more eco-friendly materials.

"The future of packaging is to be more sustainable and partnering with Sulapac on bio-based materials is an excellent addition to our platform," says Andy Gatesy, Chairman and CEO of Toly.

Sulapac is a company that has developed a material made from wood and plant-based binders as an environmentally friendly alternative. This 100% bio-based material biodegrades fully without leaving any permanent microplastics behind.

"Sulapac's mission is to accelerate the plastic waste-free future and a leading global manufacturer Toly is a great addition to our partner network of sustainable forerunners. Together, we provide even more versatile portfolio of beautiful, functional, and sustainable packaging," says Dr. Suvi Haimi, CEO and co-founder of Sulapac.

The leading suppliers took the decision to join forces to align both companies with their long-term vision of delivering new sustainable and innovative solutions.

Sulapac fits Toly's existing stock tools and production lines. This material innovation is the perfect match for today's sustainable requirements – a key element for the cosmetics industry's future.

The first product launch of this collaboration includes Toly's popular stock Infinity line of compacts, which is now available worldwide.
Here at Toly, we don't just follow sustainable beauty - we implement it.


Back