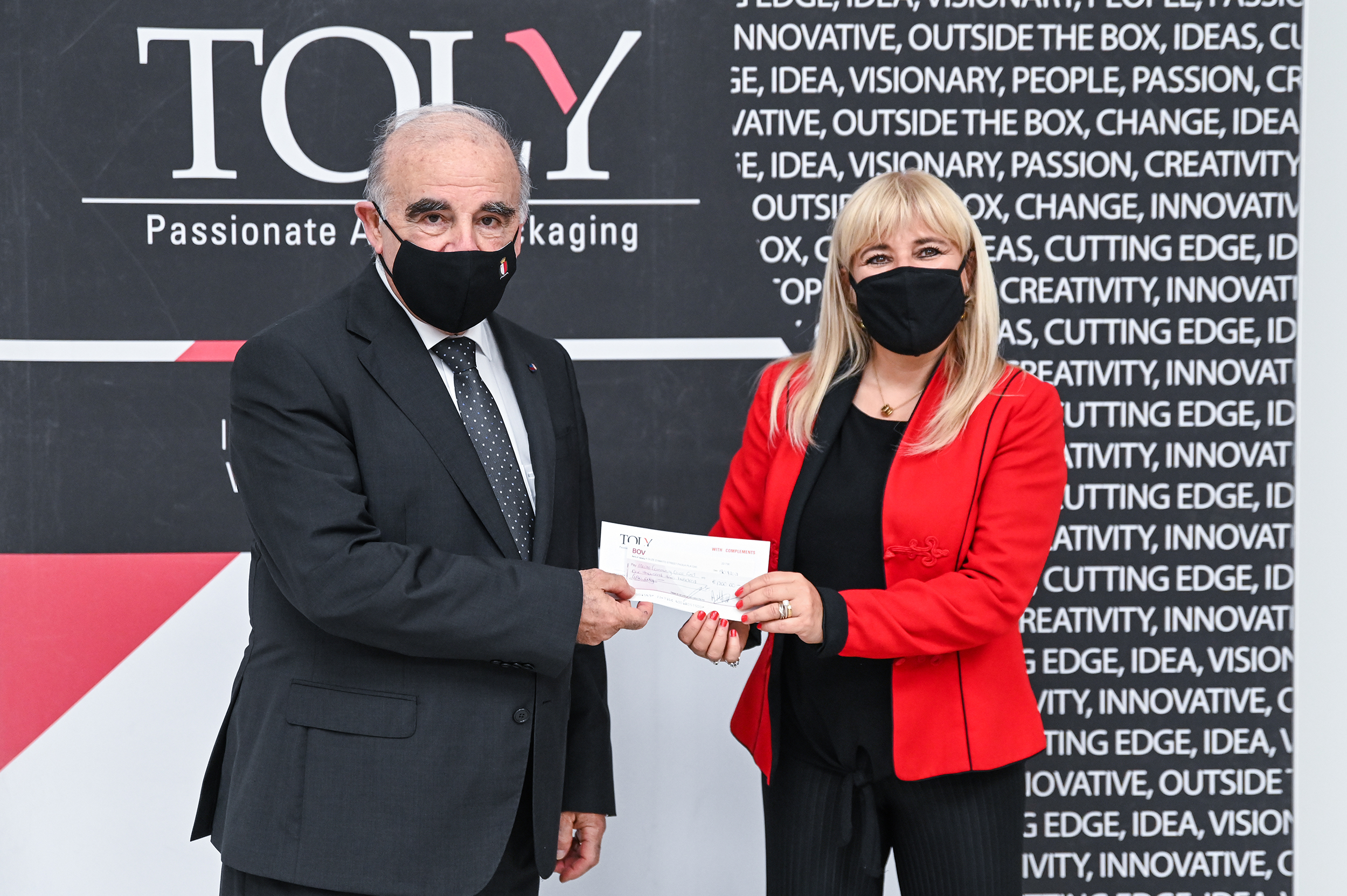 A Presidential Visit at Toly, Including a Charitable Donation to the Malta Community Chest Fund
23/6/2021
Last week, Dr George Vella, President of Malta, was welcomed to the new Toly Manufacturing Plant, in Bulebel Industrial Estate.
Accompanied by his wife, Mrs. Miriam Vella, the President had an exclusive tour around the plant, guided through the different processes and assembly lines.
The president praised how in order for the sector to remain relevant and attractive, it needs to continue to grow and evolve and, in this regard, he expressed his admiration towards the importance that the company Toly gives to innovation.
During the visit, Dorien Bianco, Chief Marketing Officer and CSR ambassador for the Toly Group, had the honour to present his Excellency with a charitable donation of €1,200 to the Community Chest Fund Foundation.
Despite Covid-19 setbacks, Toly are staying committed towards their Corporate Social Responsibilities. Back in February, during Valentine's Day 2021, a campaign was organised, open internally as well as externally.
The CSR campaign consisted of pre-ordering roses, to not only please loved ones but also help those in need during a time of expressing love.
Proceeds collected were all contributed towards the chosen charity.
Every year, Toly commits to donate money towards the Malta Community Chest Fund Foundation. An initiative to improve the quality of life and care of individuals and society in general, without any form of discrimination.
''Our core purpose is to make a positive impact on everybody and everything that touches Toly and there are continuous examples on how we do that every day including supporting local charities as well as the local community.'' Andy Gatesy, Chairman and CEO of Toly proudly stated during his speech.
Back