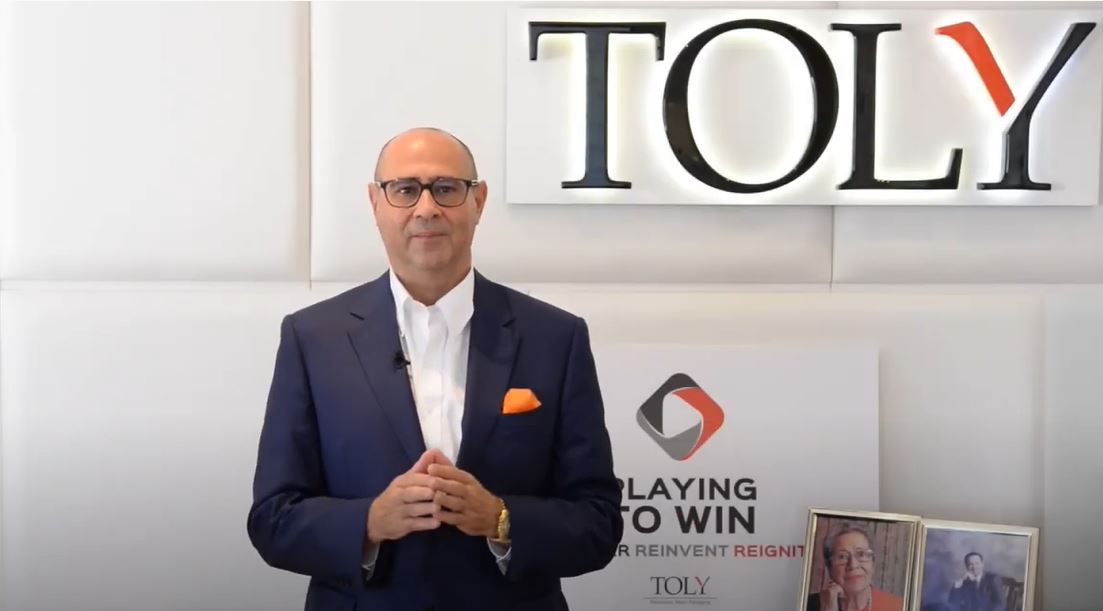 Our Forward-Looking Strategy
1/6/2021
At Toly, our strategy continues to revolve around the four key pillars of People, Strategy, Execution, and Cash.
Every crisis presents an opportunity, and as a company we have been investing to bounce back.

1. People
Let me start off with people
People are our most important asset.
We want to see them grow and play to their strengths, so we will continue to invest in existing talent, as well as bringing in new talent to be able to drive our business to the next level.

2. Strategy
When it comes to strategy, if we do not get our strategy right, we will waste years in execution.
We are no longer just an industrial player, but instead a global beauty product development platform,
focusing on value-added products driven by our unique approach and our focus on innovation.

3. Execution
In terms of execution, we need to focus on relentless repeatability, especially in:
• Operations
• Quality
• Development
Scaling up is about discipline and focus.
In particular, building upon three disciplines:
a. Priorities – do we have the correct priorities
b. Data – do we have the right data and market intelligence
c. Rhythm – Maintaining our rhythm – the drum beat of the organisation

4. Cash
Cash is king.
We retained this focus in 2020 to preserve the fabric of the company, and as a result we retained a solid financial platform.
We have a conservative approach towards finance, always hoping for the best but planning for the worst.
Back