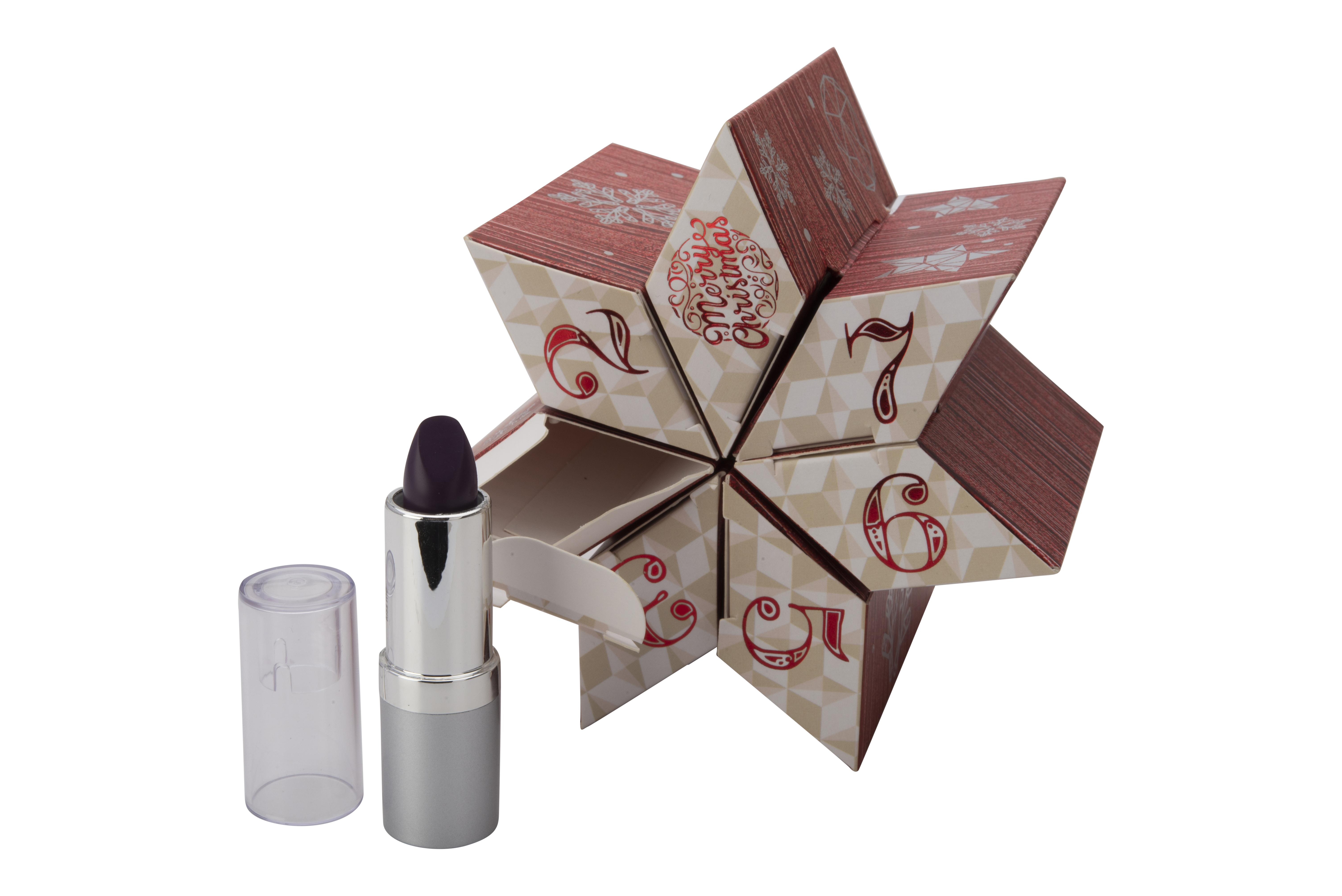 From Xmas to New Years Advent Calendar
13/5/2021
Toly deluxe are excited to share yet another playful advent calendar. From Xmas to New Years has been designed to contain airport approved miniature make-up and beauty products.

Travel friendly sizes are on trend nowadays and this calendar can host mascaras, moisturizers, face cream, lipstick, and any other beauty or skincare related items.

This advent calendar is made of folded paper, is customizable and refillable.

Each pocket can be attached and detached to the next one, creating an elegant seven-pointed star package.
Back