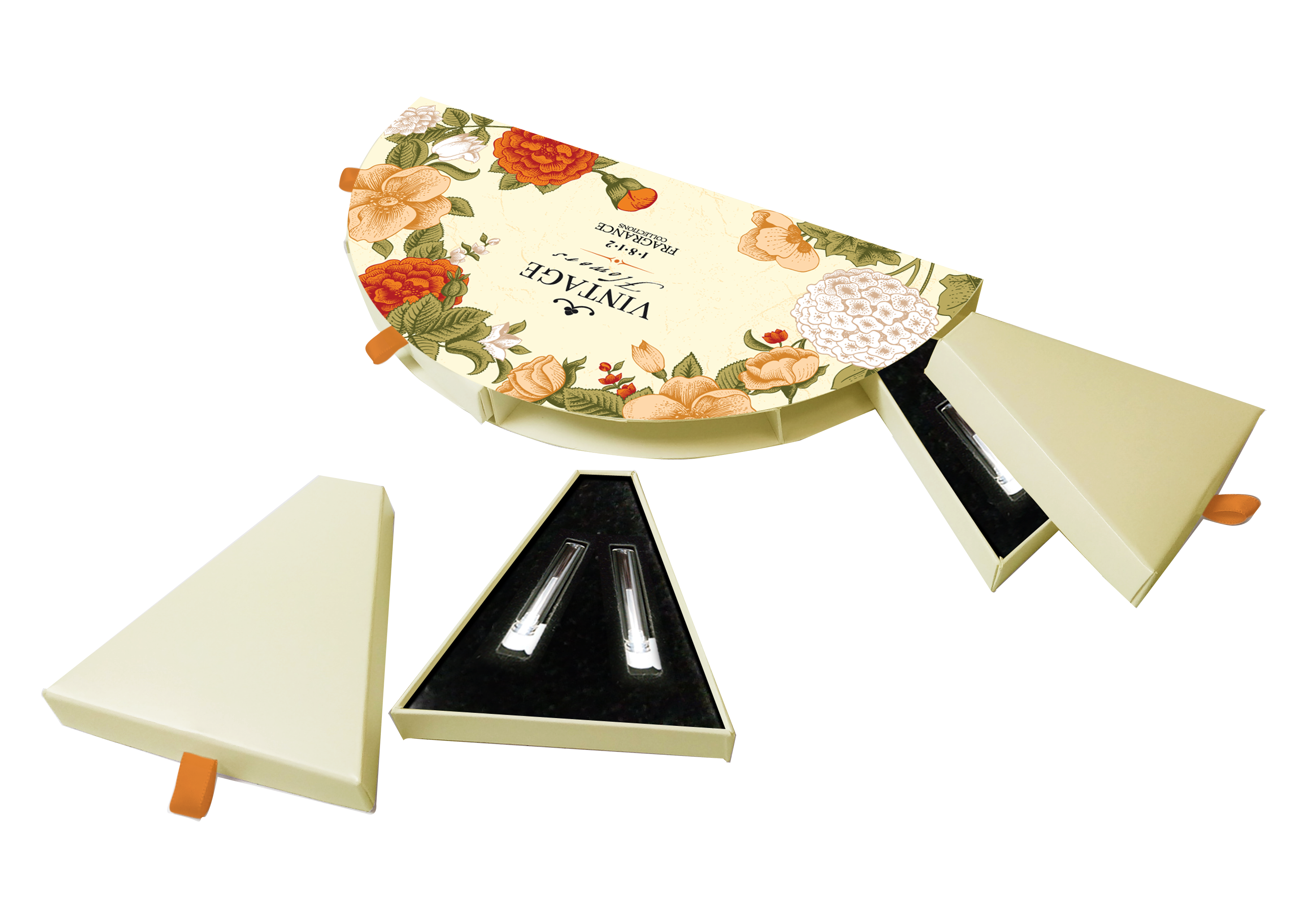 Fragrance Tester Box
6/11/2020
Toly creatively designed an elegant Fragrance tester pack, which is semi-circular shaped and is easily opened by pulling out the individual drawers.

The beauty of this cardboard box is that it is also ideal as a tester sampling box.

Toly are continuing to adapt to suit changing demands in the beauty marketplace by capturing environmentally friendly solutions.
Back