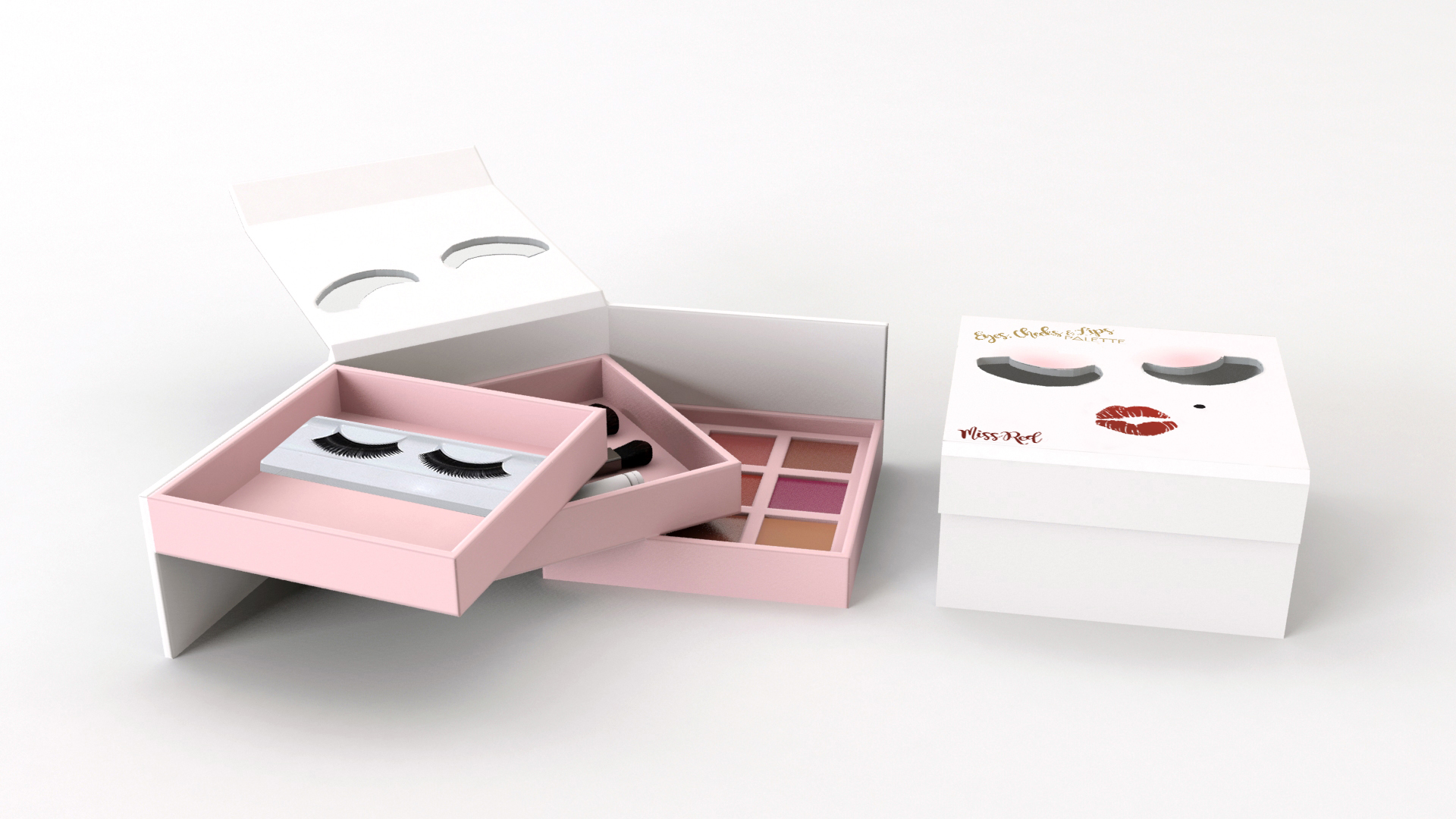 Eyes, Cheeks, Lips Palette
15/10/2020
Toly's eyes, cheeks, lips palette brings endless possibilities to form part of one's daily makeup essentials, all stored in one place to maximise consumer convenience.
This cardboard pack houses 3-separate drawers in an elegant gift box, offering a unique kit which includes space for applicators, mini packaging and a 9-pan palette.
Toly's multi-functional packaging is sustainable as after it's use, can be re-used for further storing and organising.
Back