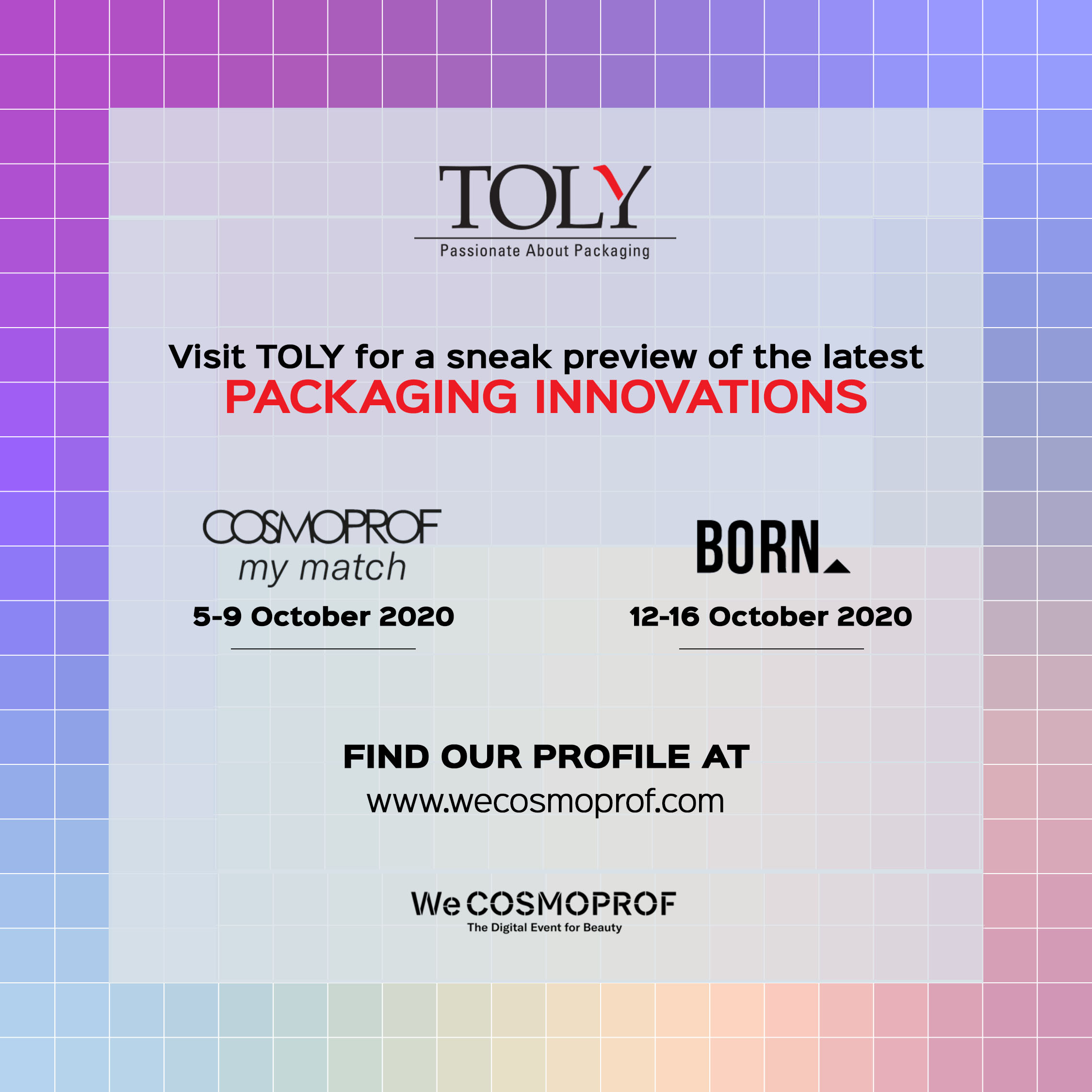 WeCosmoprof: Digital Event
25/9/2020
This October TOLY will once more participate in WeCosmoprof – the digital event for beauty packaging being organized between the 5th and 16th October. TOLY's profiles can be found on My Match between the 5th and 9th October, and on the Born platform between the 12th and 16th October.
Taking pride in being a 360degree beauty power house, TOLY's passion for beauty continues to materialise through a wide array of innovative products for Eyes, Lips and Face, including TOLY Eco sustainable line and packaging from our cardboard division TOLY Deluxe.
For those looking for solution driven turnkey packaging with a difference and on-trend formulations, Beauty Trill will also be present during this digital event.
Stay connected for our innovative solution in line with today's emerging trends.
We look forward to virtually welcome you to the TOLY Experience!
Back