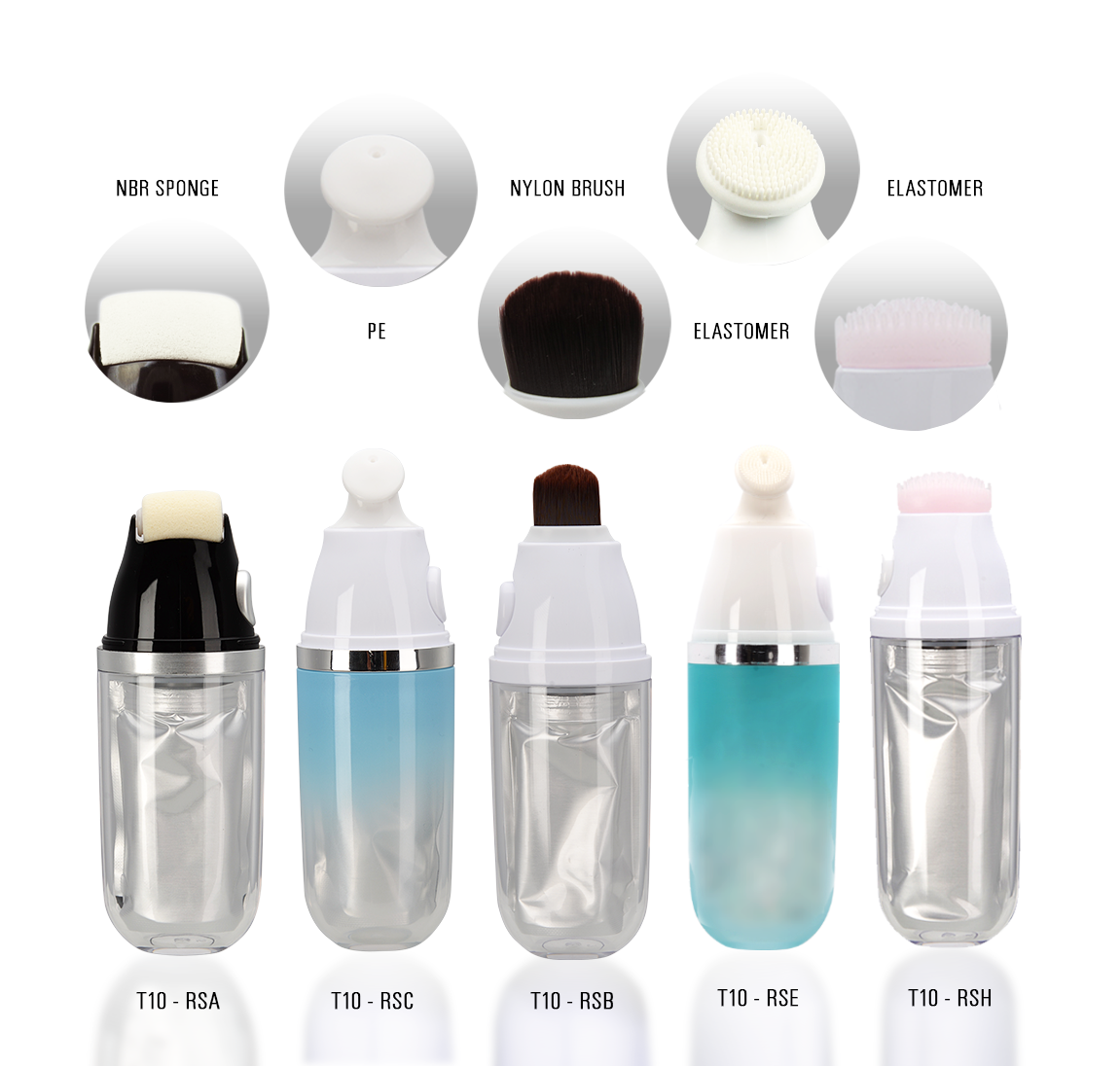 T10 line
1/7/2020
Hands-free Application
Toly plays a vital role in providing your brand with hands-free packaging solutions for both safety and hygienic measures, whilst keeping the pack effective for your formulation.

Toly's T10 range airless pouch dispensers are available in 20ml and 30ml and have an integrated side button for applicators available in various materials such as NBR sponge, nylon brush, elastomer and PE.

The various heads available are suitable for multiple benefits leaving the skin loved and cared for and most importantly, bacteria-free.
Back