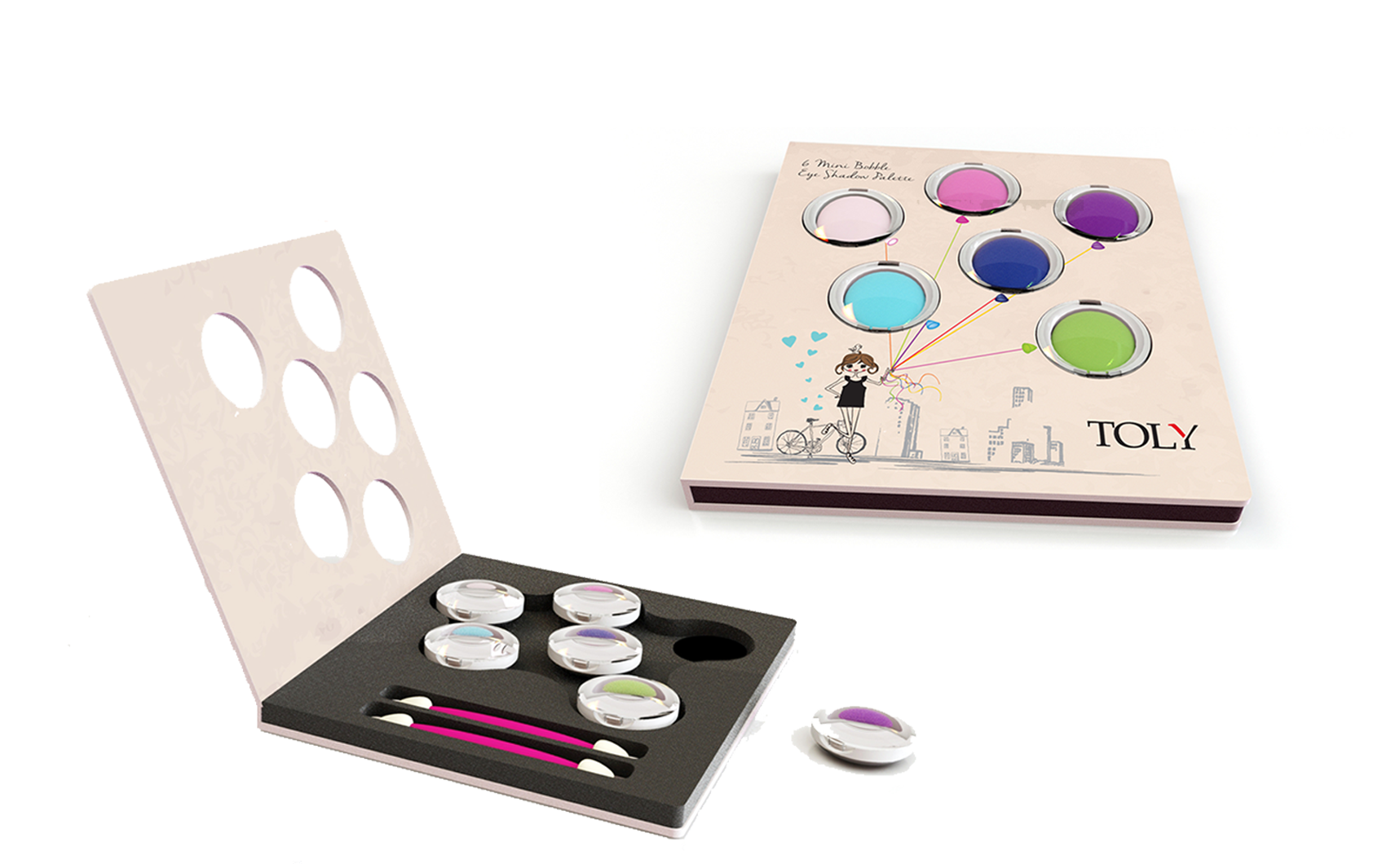 Mini Bobble Cardboard Palette
3/6/2020
Toly's Mini Bobble Cardboard Palette is playful yet sophisticated. Designed to house 6 mini bobble compacts and 2 applicators, this package promotes sustainable beauty.

The mini bobbles are held in place with magic tape and are exposed through cut out holes in the cover, giving the palette a unique dimension. A domed clear shape lid covers these cut outs and make this suitable for baked formulas such as eyeshadow, blusher or even lip-gloss.

Different decorative techniques can be applied to enhance these mini bobble compacts.
Back