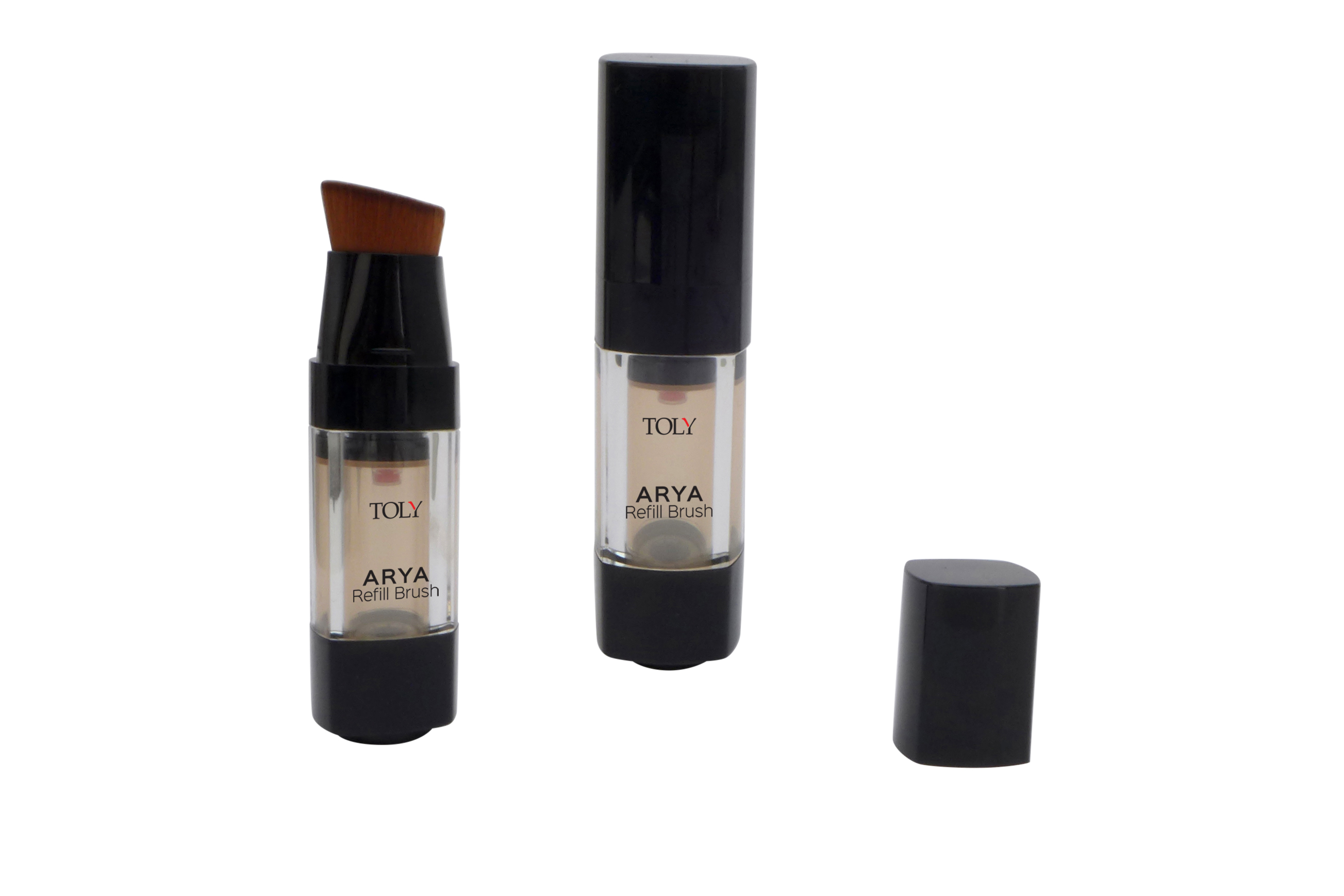 Arya Refill Brush
22/5/2020
AS 018 002 15

The beauty world is becoming more inclusive than ever and Toly is being conscious of consumers demand by introducing hand-free solution packaging. Arya is available with an integrated brush suitable for liquid formulas such as blush or foundation.
To dispense the product, one must click the bottom part of the packaging and it will go through the brush for applying and blending, promoting a flawless finish.
This airless stick is travel-friendly and also refillable which makes this statement piece even more valuable in one's makeup bag.
Back