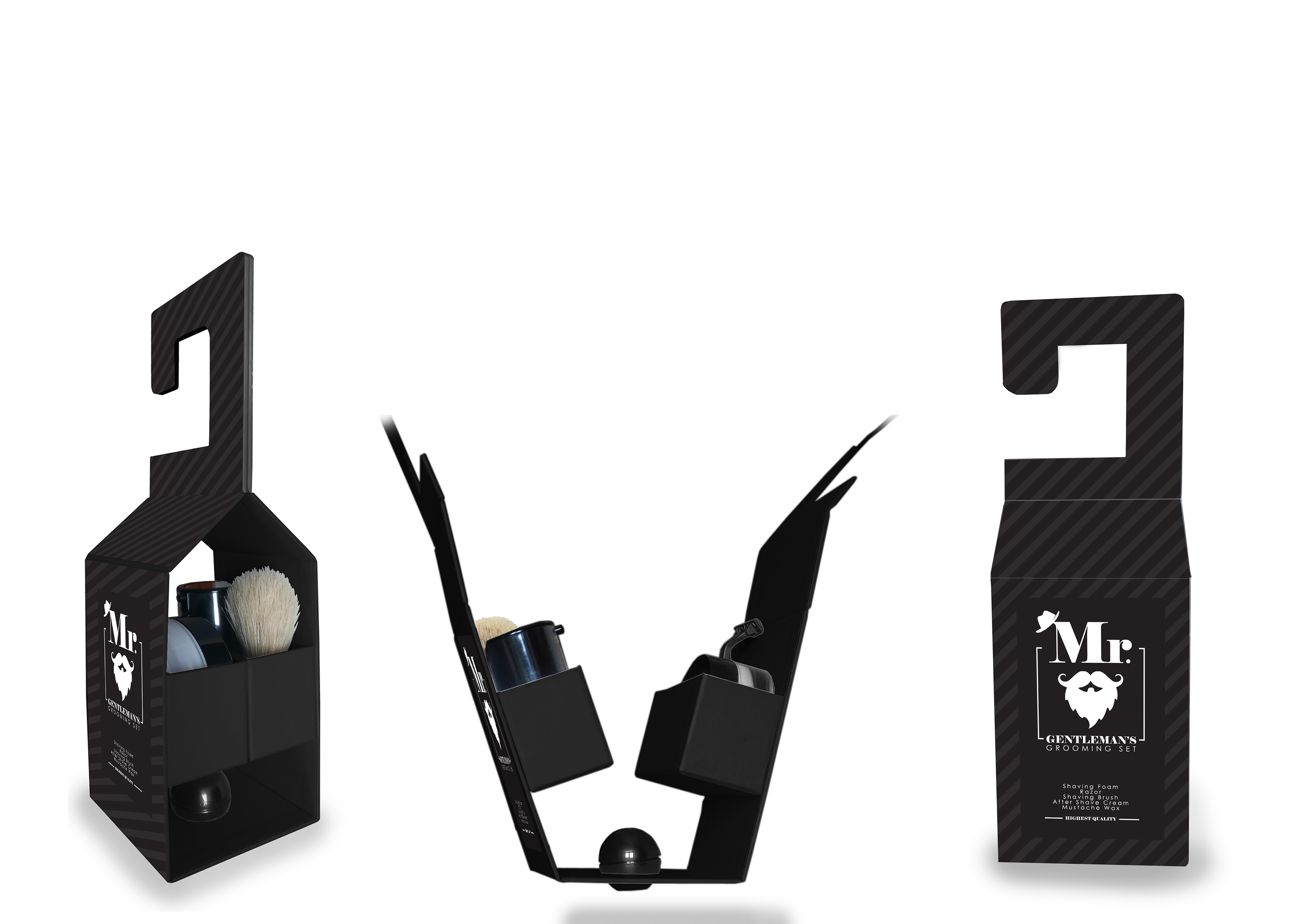 Mr. Gentleman's Grooming Set
30/4/2020
Toly are renowned to be a step ahead of trends.
The gentleman's grooming set was created with the current trends in mind.
Made entirely out of cardboard, it unfolds to reveal a full shaving kit for today's beard conscious man. All necessary products, are contained in the sides of the packaging, including a jar in the base of the pack. This eye catching secondary packaging, pays tribute to the art of shaving.
The gentleman's grooming set, is aimed at being travel friendly and increases portability. The design can be customized and decorated to client's needs.
Back