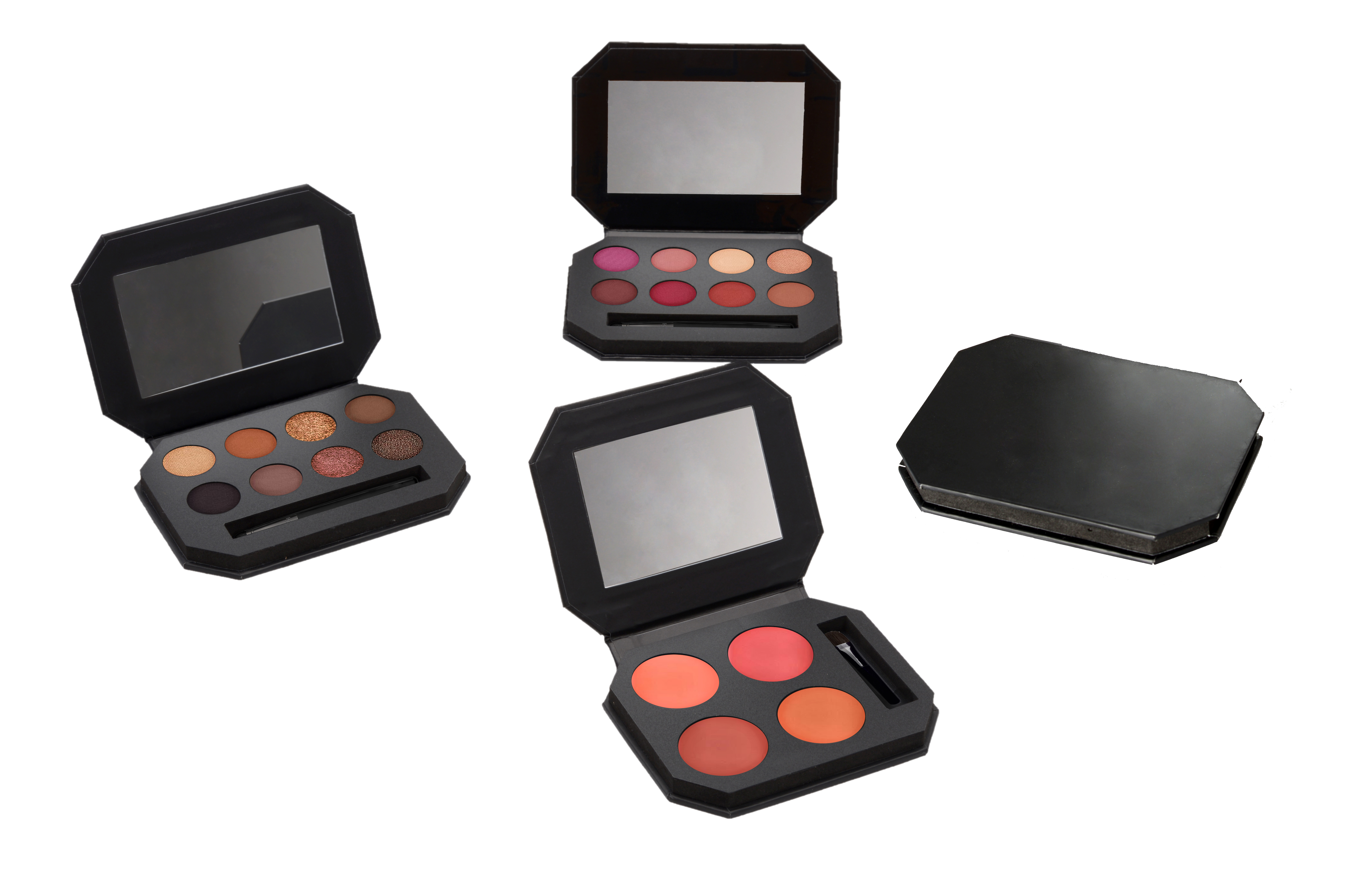 Otello Line
4/3/2020
The Otello range is a line of palettes in the shape of an octagon, and ready to go.
Available in three configurations for eye-shadow and blusher, these palettes stylishly house applicators as well as a full mirror in the lid.
For a luxury feel, the closing mechanism makes use of a magnet and a variety of papers can be used to alter the look, for different campaigns.
Back