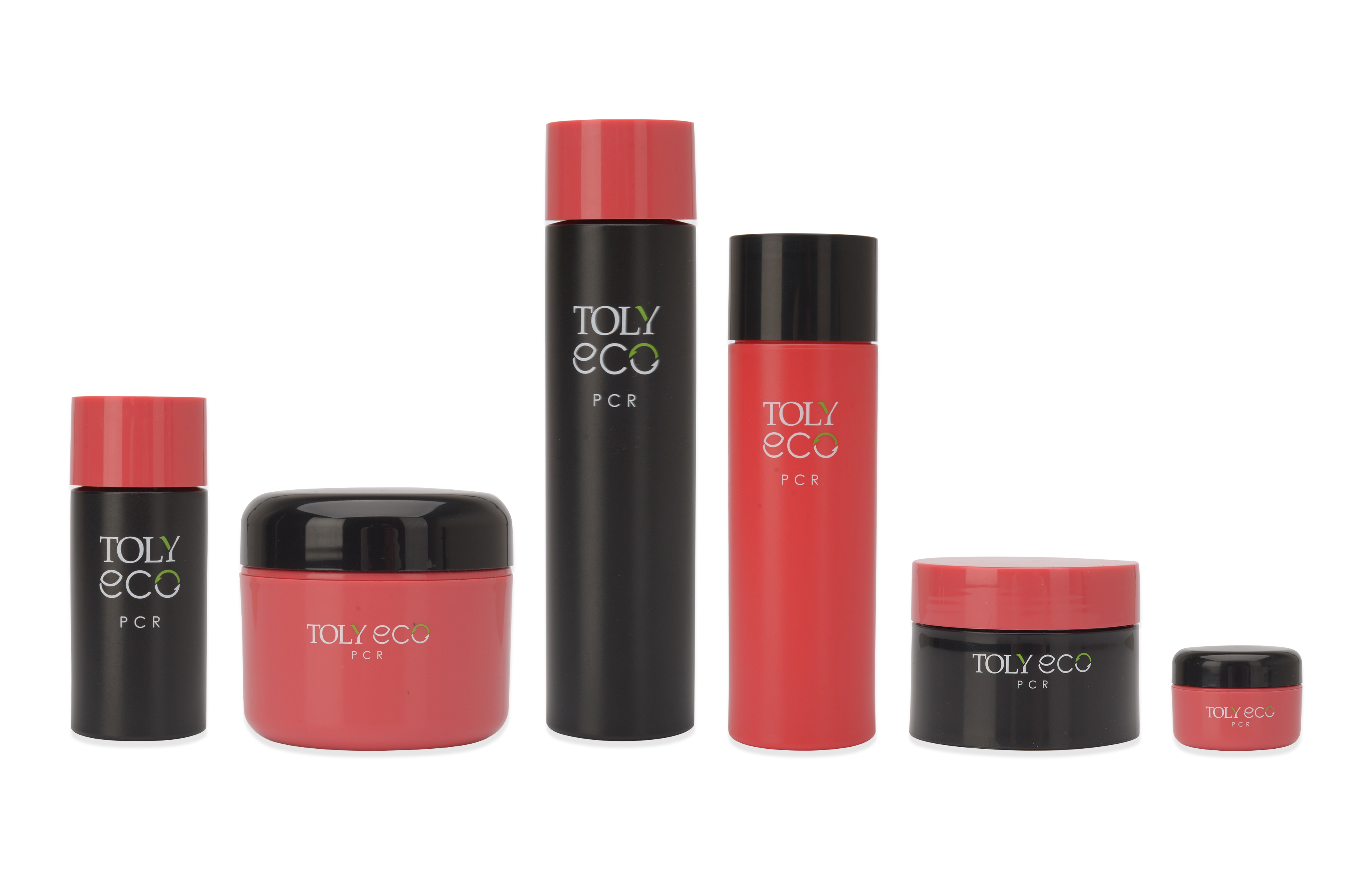 PP and PCR Skincare Range
10/4/2020
Toly is constantly at the forefront of the ongoing drive for greener and more eco-friendly packaging.
Working with PCR enables us to offer brands a more sustainable business model in the beauty sector ensuring consistent environmentally friendly product packaging.
The latest sustainable line being launched by Toly's consists of PP/PE/PCR jars and bottles. The PCR PE bottles are offered with either an ABS screw cap with volume sizes which vary from 30ml to 200ml or with a PP screw cap with volume sizes available from 30ml to 250ml. Both lines of the PCR PP jars come with a shive and are available from 3ml to 500ml.

PCR PE Jar with Shive

JA-039-002- 15/30/50
15ml
Diameter: 44.7mm
Height: 34mm
30ml
Diameter:58mm
Height: 49.5mm
50ml
Diameter: 63.5mm
Height: 58.4mm

JA-039-003- 15/30/50
15ml
Diameter: 46mm
Height: 34mm
30ml
Diameter:54mm
Height: 40mm
50ml
Diameter: 65mm
Height: 42.5mm


PCR PE bottles with Screw Cap


PB-039-018 -30/50/100
15ml
Diameter: 46mm
Height: 34mm
30ml
Diameter: 29mm
Height: 76mm
50ml
Diameter:29.4mm
Height: 112.5mm
100ml
Diameter: 37.8mm
Height: 127.5mm

JA-039-003- 15/30/50
30ml
Diameter:54mm
Height: 40mm
50ml
Diameter: 65mm
Height: 42.5mm
Back