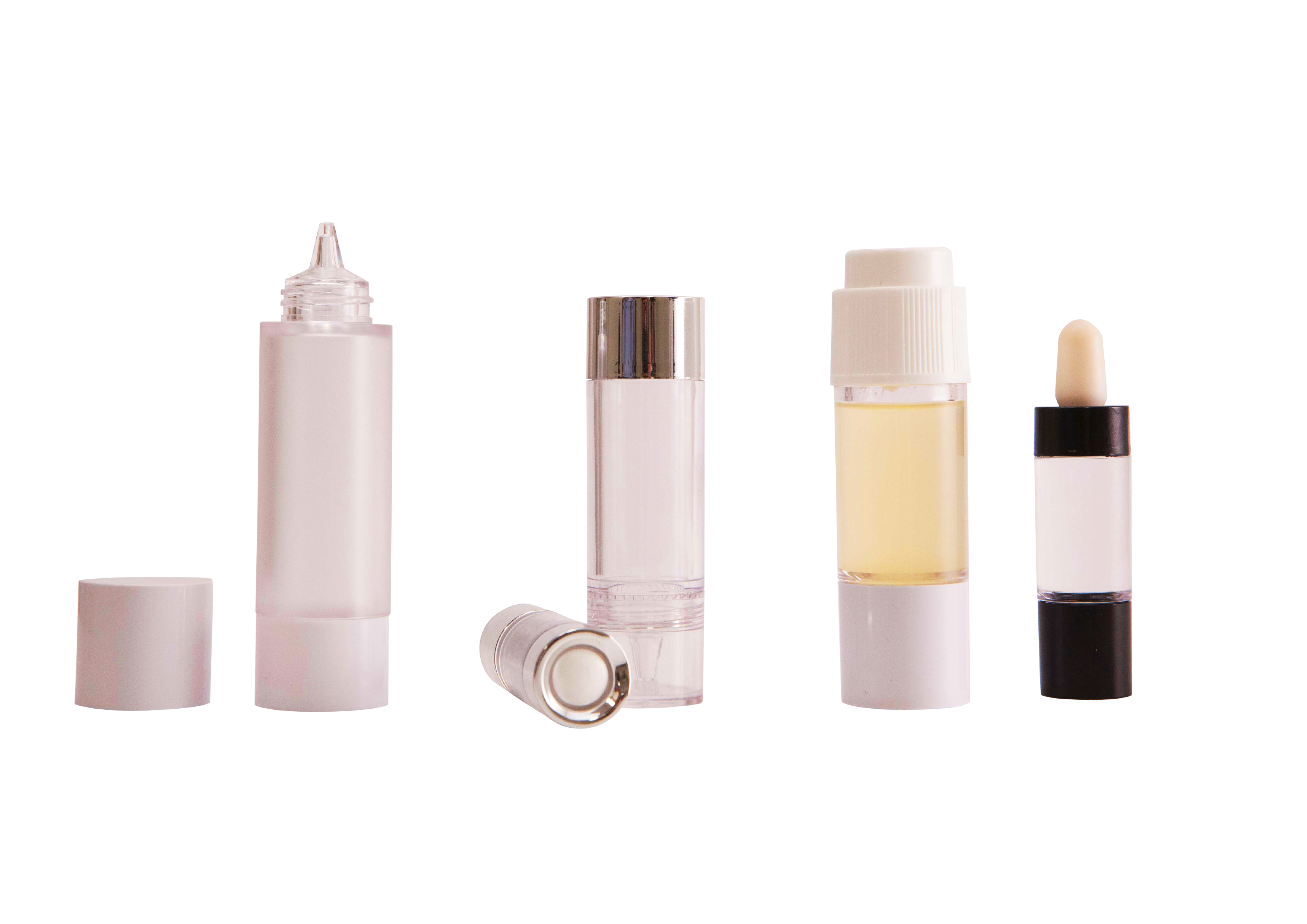 Toly's TK21 Nude Droppers
29/11/2019
Toly's upside down droppers are designed with simplicity in mind, the user is able to control the number of drops released through the soft button. One has to simply tilt over the preferred spot of application.
The upside down droppers are on trend for dispensing low viscosity formulations such as foundations and oil serums and are available in different volume sizes such as 30ml, 12ml and 7ml.
To compliment the range, Toly's mixer device dropper is available with a white actuator that holds 15g of booster, once dispensed to the main formulation - the elastomer cap can be sealed and ready for use.
Toly's latest addition is the teat dropper, combining a classic pipette dropper with the innovative nude droppers. Simply squeeze the teat for the formulation to release one drop at a time.
Back