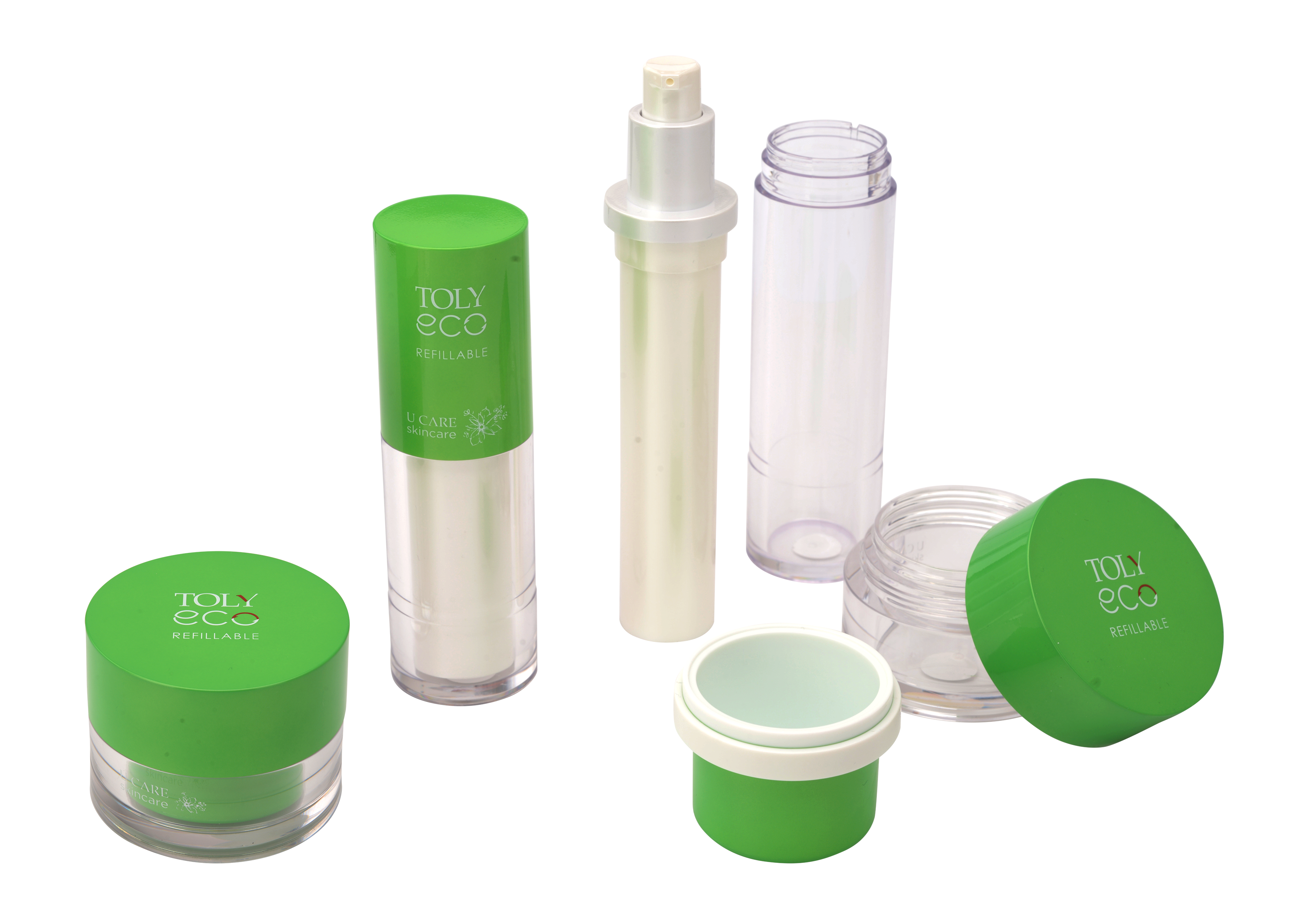 Sustainable Beauty - Refillable Airless Skincare Range
18/11/2019
Toly's commitment towards sustainability shines through as we present our new refillable airless range which is suitable for a complete skincare collection.
The skincare range can be moulded in PETG, ABS and Ecozen material and is suitable for formulations such as face lotions and moisturisers.
The full range includes 3-piece bottles in various sizes such as 20ml, 30ml and 50ml as well as a jar available in 50ml.
Airless Dispensers
Height: 110mm (20ml), 135mm (30ml), 175mm (50ml)
Diameter: 40.5mm
Jar
Height: 52.75mm
Diameter: 66.4mm
Back