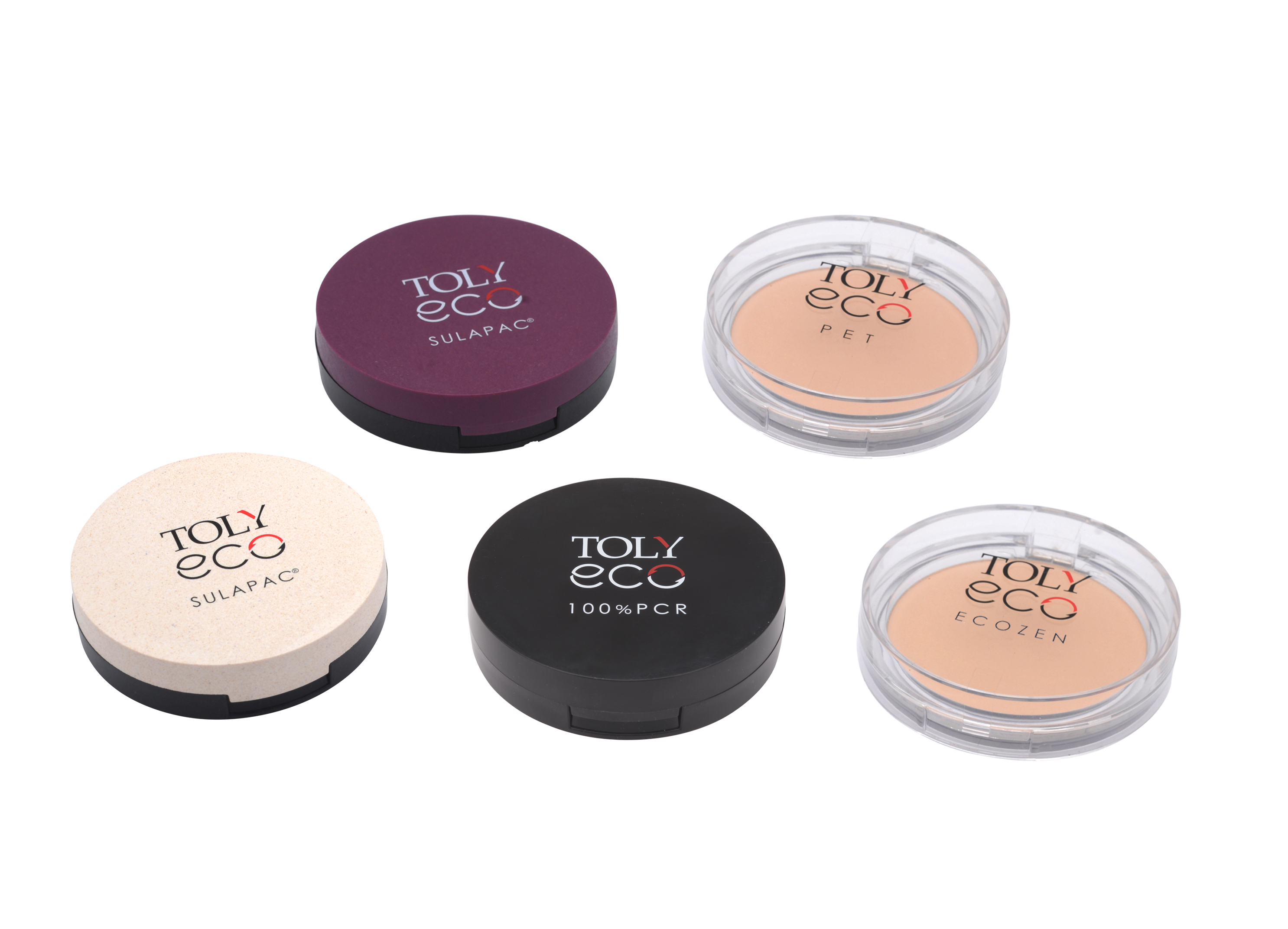 Sustainable Beauty
11/10/2019
"We will use recycled or recyclable materials. Promote the use of materials from renewable resources or ones that leave minimal impact on the environment. Be at the forefront with regards to sustainable material technology" and "We will leverage our knowledge in design, materials and process to minimize the impacts of our products on the environment".
At Luxepack Monaco this year we lived up to these statements. As part of our Sustainable Beauty initiative, Toly have presented a number of material and design based solutions to the challenge of sustainability.
PET - is the most recycled and recyclable material there currently is.
PCR - stands for Post Consumer Recycled. This means that it has already been on the market, has been collected, sorted, re extruded and being used again. A functioning circular economy in action.
Ecozen Claro - this is a PETG that has 2 sustainability claims. It is partly made from renewable resources which means one of the monomers is coming from a source other than oil. Claro is also semi crystalline which means that it can be recycled with PET.
Sulapac - is both bio based (non oil) and biodegradable. It is partly made out of wood and is claimed to biodegrade faster than untreated wood. Sulapac biodegrades completely leaving no trace; i.e. no micro-plastic.
We are heading into a revolution in materials in our industry and Toly is at the forefront.
Toly also presented various sustainable beauty-packaging solutions for both makeup and skincare. Re-usability is the life of the larger part of the package reducing it's impact on the environment throughout it's life-cycle. Our refill concepts included our newly introduced refillable lipstick and a wide selection of compacts. Our skincare range included refillable airless dispensers, lotion dispensers and refillable jars with a point of sale protective case.
Back