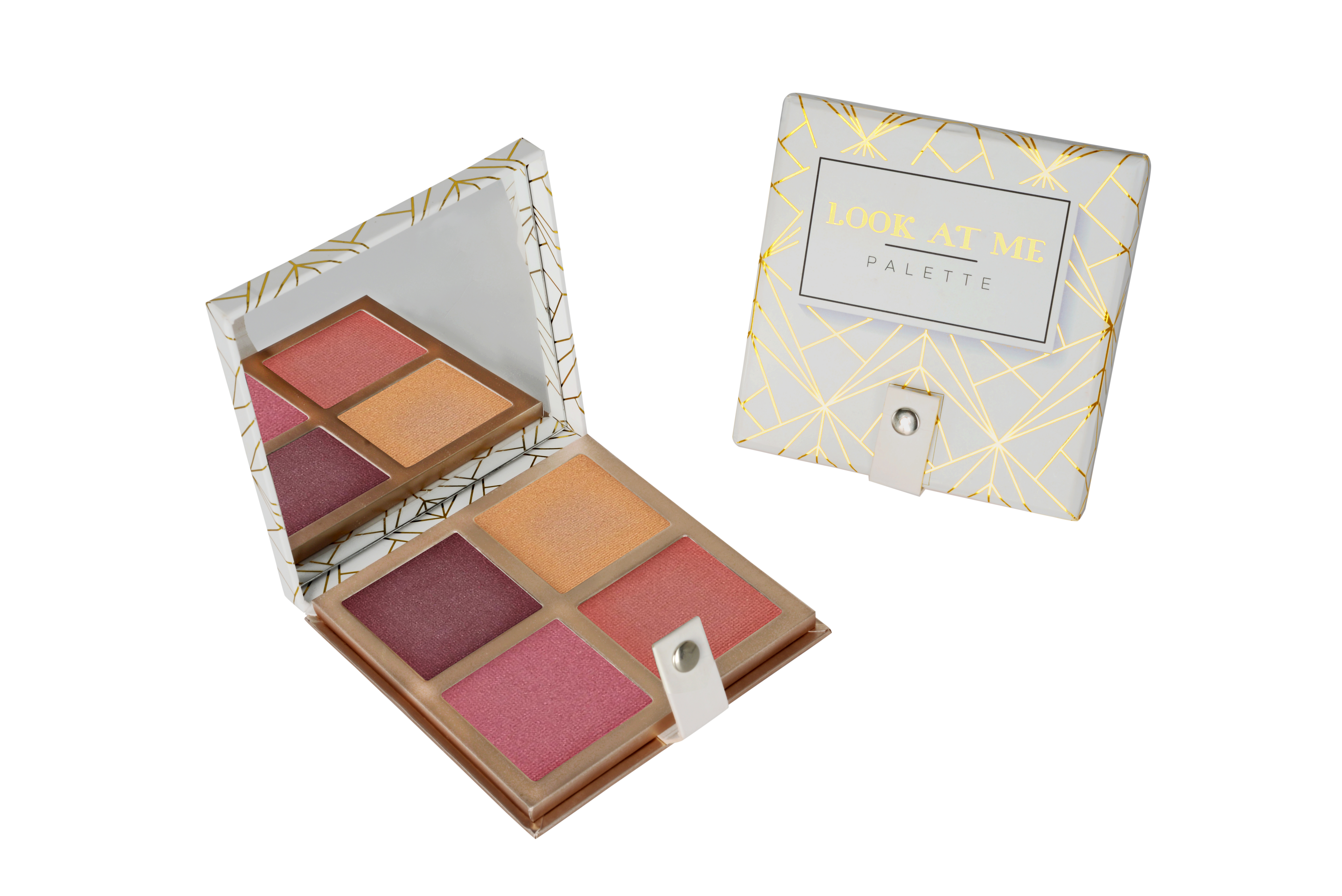 'Look at Me' Cardboard Palette
2/8/2019
The 'Look at me' Palette is the first Toly Deluxe palette development to feature a full sized mirror with no obstructions, ensuring you miss no feature when applying make-up.
The full-size mirror is accompanied by striking geometric artwork and a strap closing mechanism, making this friction fit palette stand out from the crowd for more than one reason.
The 'Look at me' palette can also be used 'hands-free' with an ingenious hinge support, ensuring the palette stays up-right and open, even when sitting on your dressing table.
Back