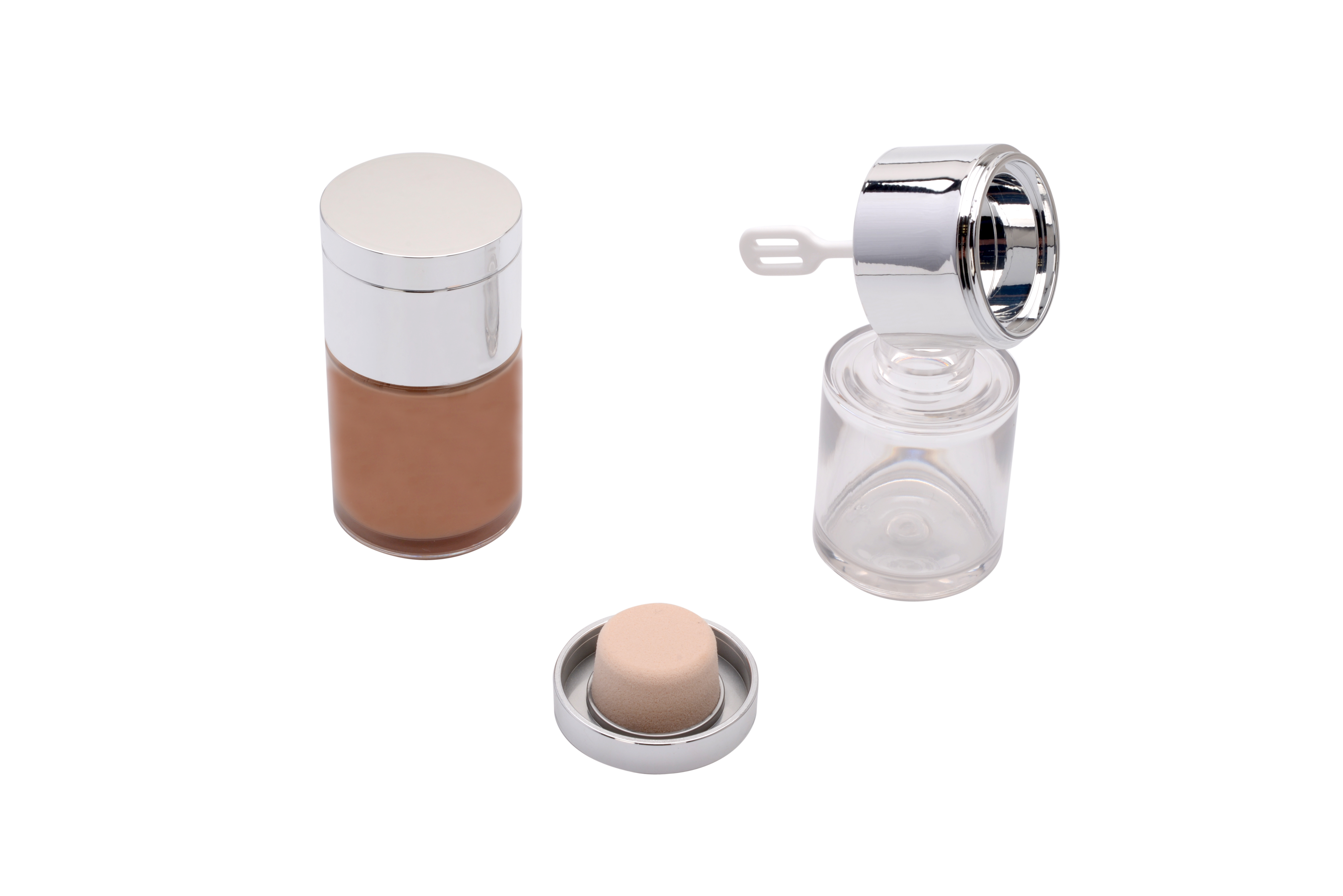 Toly is introducing the TK54 - Duo Glow bottle
7/8/2019
Toly introduces the new Duo Glow bottle, making application and blending easier and more efficient.
The Duo Glow bottle is made of PET, contains a spatula whilst the cap encloses a NBR sponge. The design eliminates contamination as users do not need to touch the formulation. The 30ml bottle can be used for both foundation and highlighter.
The prestigious appearance and innovative design, present a cleaner, more hygienic, must-have packaging product.
Back