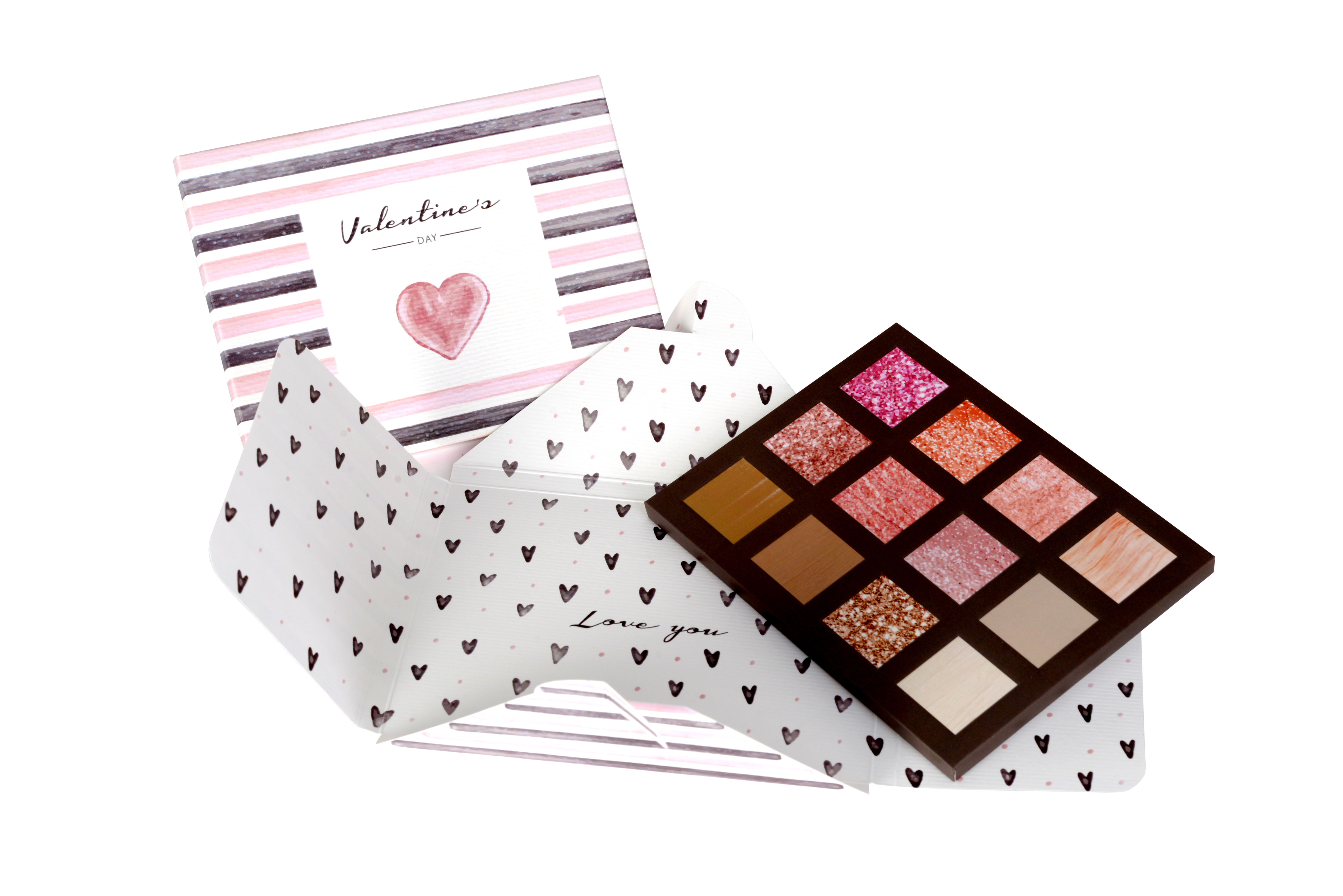 Envelope Paper Palette
15/7/2019
Introducing the Envelope Palette which houses a removable platform of 12-godets and is suitable for powder or creamy formulations such as eye shadow, blush and highlighters and is designed with a simple yet effective approach.
The impact of this design counts as a 2-in-1 for both primary and secondary packaging, and carries a magnet-free closing system.
To retrieve the palette, you have to unfold the two flaps at the surface where they interlock.
The Envelope Palette can be customised for your brands needs and is ideal for a gift or special occasion by including a little personal message within the packaging.
Various decorative techniques can be created on the texturised paper used, this will enhance the value of ones makeup collection along with its 100% recycability and eco-friendly benefits.
Back