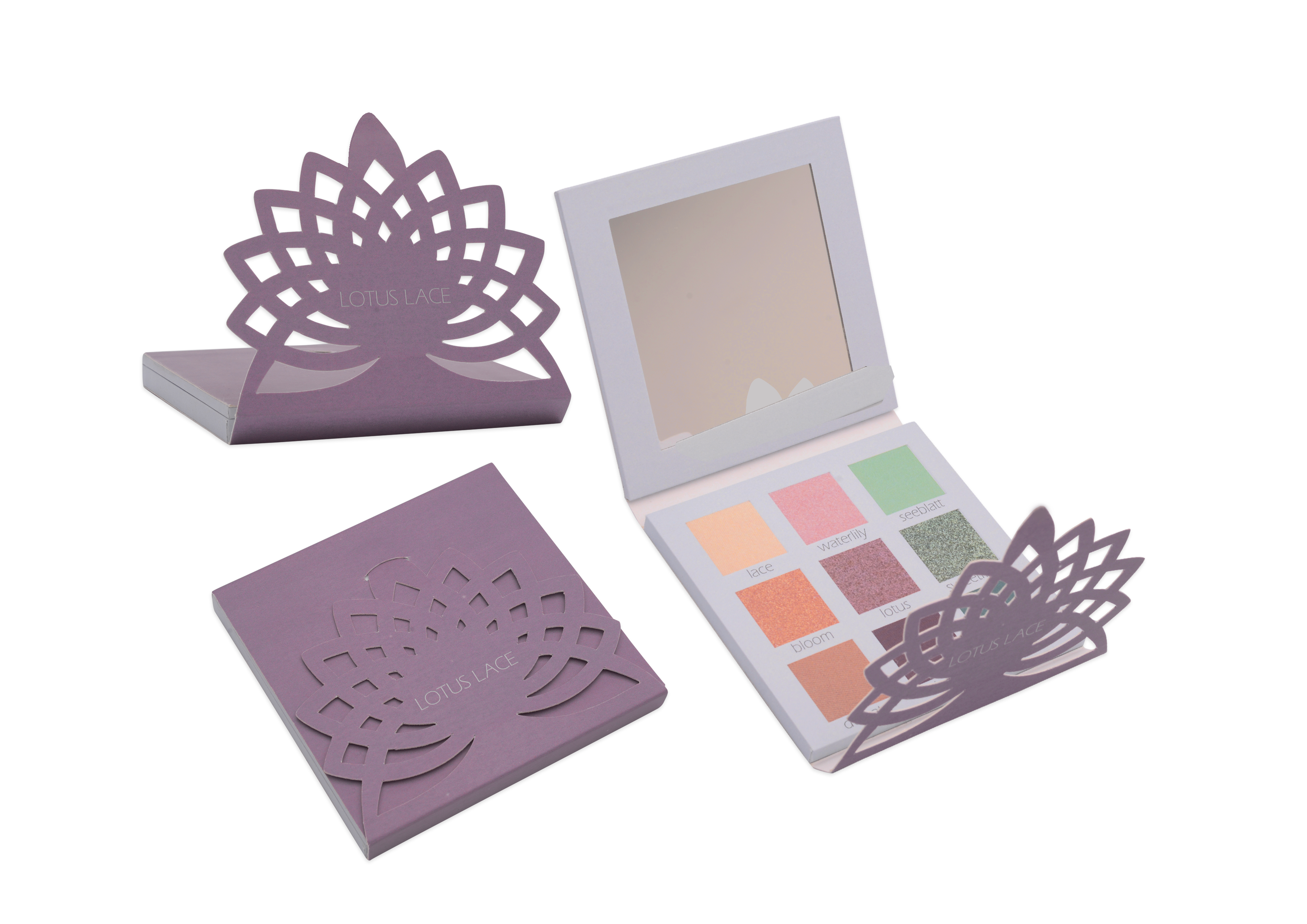 Lotus Lace cardboard palette
26/6/2019
Introducing the Lotus Lace, a 9-pan eye shadow palette that offers more than meets the eye.
The Lotus Lace Palette is designed as a form of flower that is die cut and gives the impression of laser cut piece, for a lacy effect.
The impact of this design was created to not only be aesthetical but also functional as it offers a magnet-free closing mechanism.
The cardboard palette, allows Toly to strongly remain in line with their commitment towards a more sustainable approach.
Back