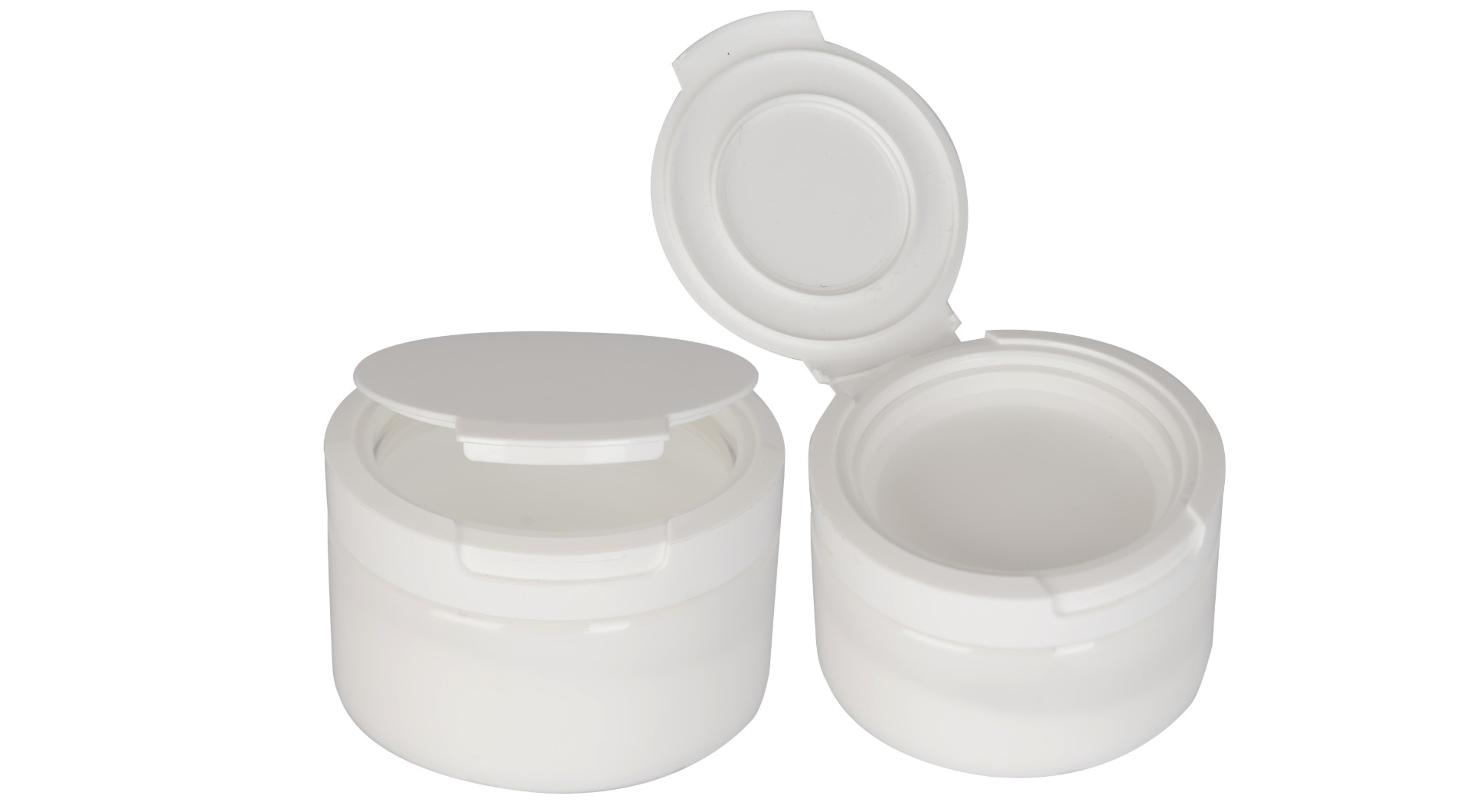 Toly introduce new Flapper Jar
25/4/2019
TK19-300CJ
Toly are introducing their new Flapper Jar ideal for thick viscosity products such as body lotions and creams.
The jar is of PET material and is available in 300ml.
Toly's latest jar has a protective lid flapper and hinged cap that is not only beneficial for hygiene but also reduces spillage issues during transit.

Diameter: 100mm
Height: 62.5mm
Back