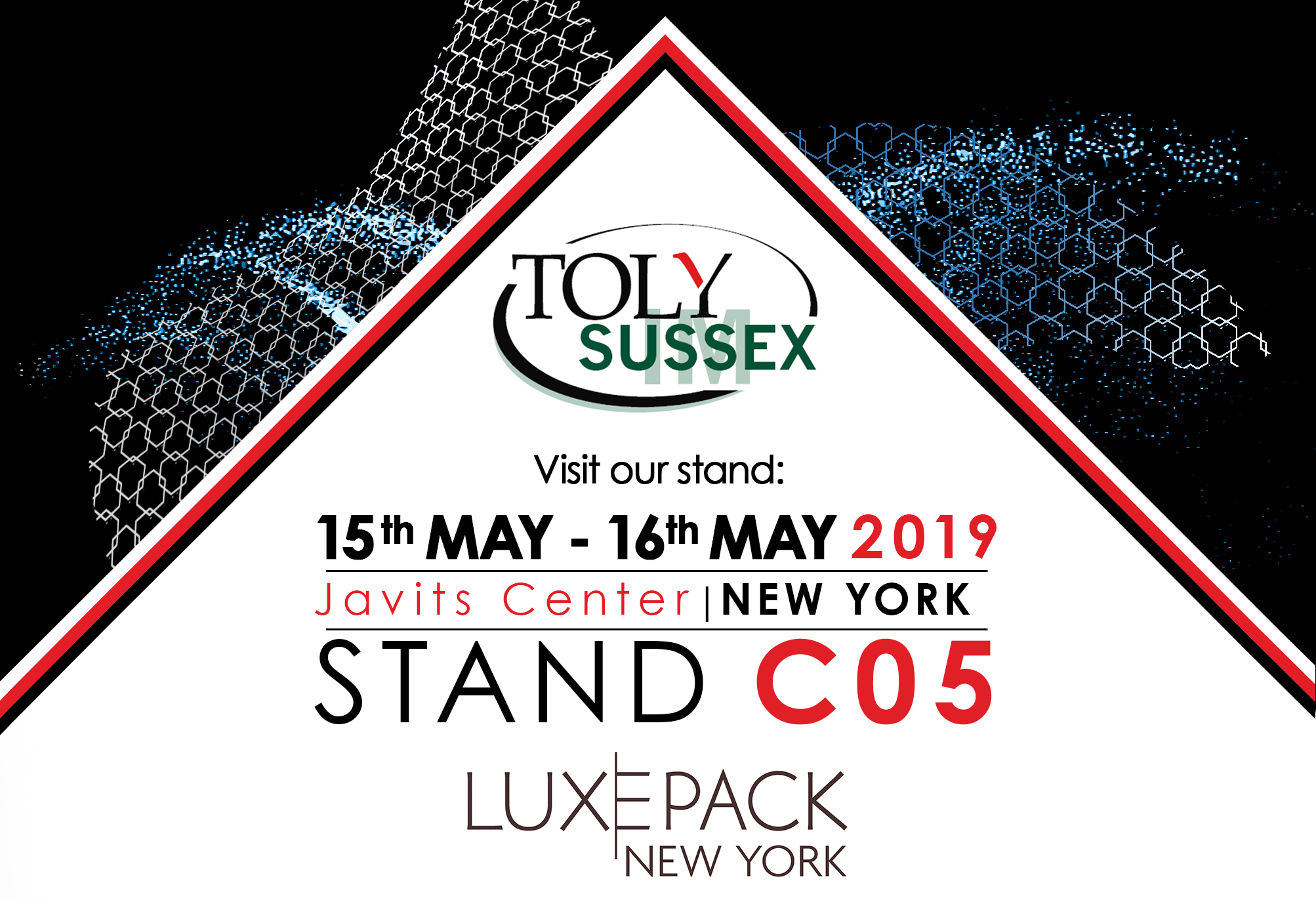 Toly Products alliance with Sussex IM to showcase at Luxepack New York
18/4/2019
The innovative packaging solutions resulting from Toly Product's recent partnership with Sussex IM will be showcased at Luxepack New York 2019.
This will be held at the Javits Center from May 15 - 16, at Booth C05. At this premier show for creative packaging, the alliance's latest, brand-building portfolio of innovative, quality, value-added solutions - including compacts and make-up packaging - will be on display.
We look forward to meeting you!
Back