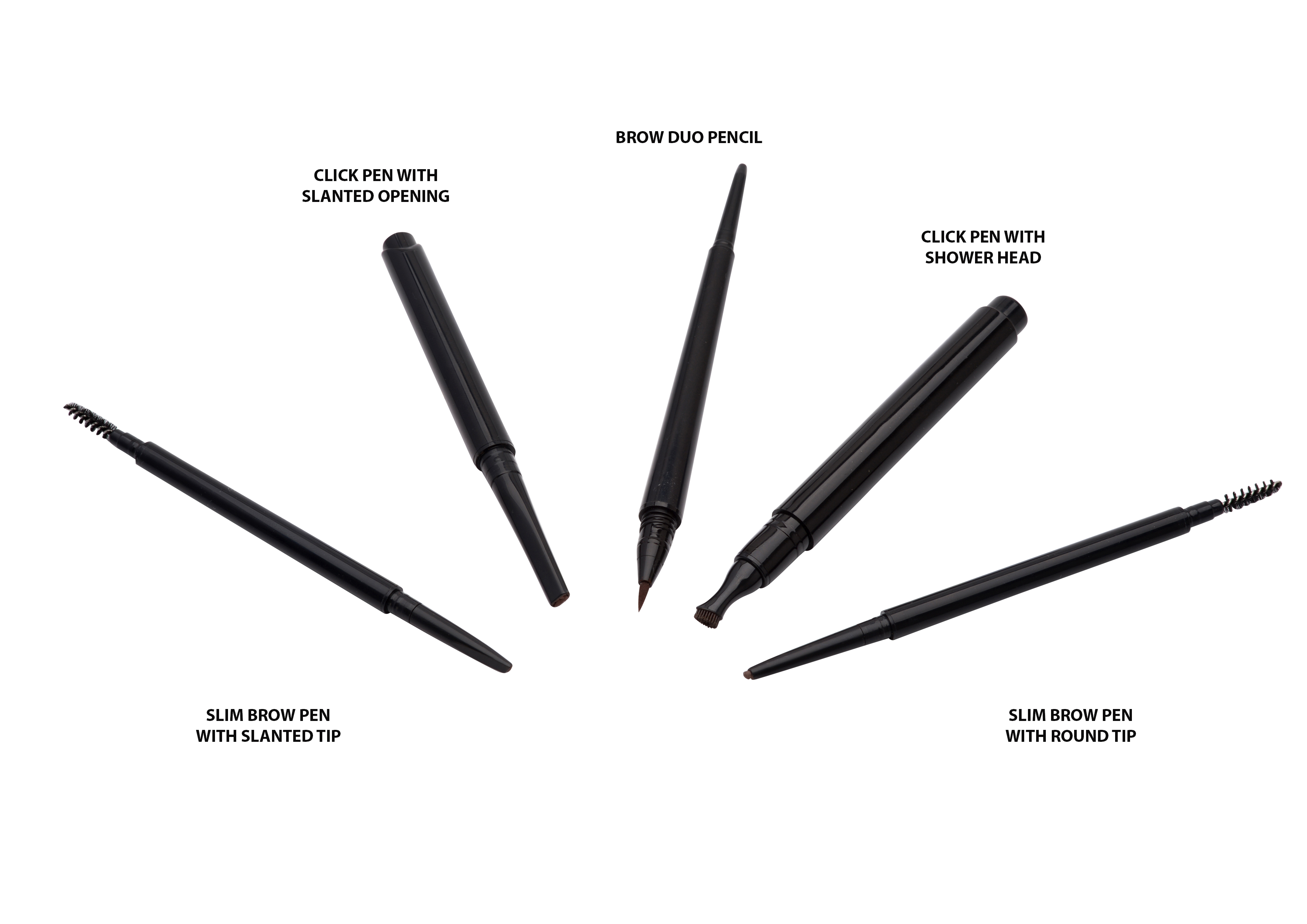 Toly's latest brow collection
10/4/2019
Following extensive market research in brow products, Toly is introducing their new Brow Collection: available with a variety of different sizes and applicators.
The slim brow pens are the ideal pack to achieve the high definition brow. Available with a round tip for the perfect hair stroke and triangular tip for a full structured brow.
The new brow duo pencil houses a tint on one side and brow pencil on the other end allowing the user to achieve flawless eyebrows with far less gestures.
The click pen with shower head is a flow through mechanism, the purpose of the shower head applicator is perfect for brow combing or lip exfoliation.
Toly's latest click pen for brows, is designed with a slanted opening for structuring of the brows.
Back