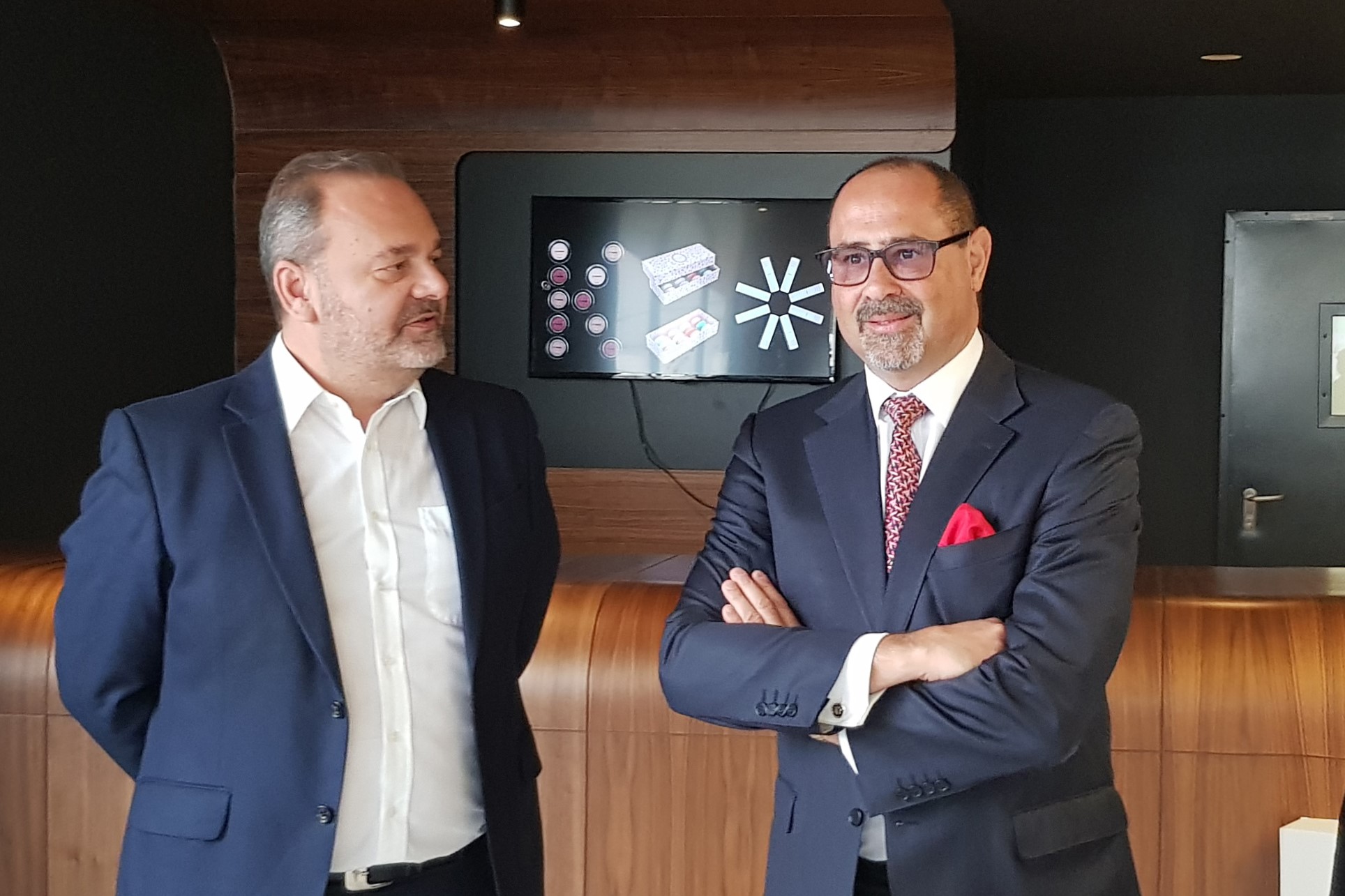 Toly Group build a state-of-the-art manufacturing plant in Malta
5/4/2019
The Toly Group has been operating in Malta since 1971. From humble beginnings, the group today is led from its Maltese headquarters and has exceeded global sales of €100 million.
In 2014, the group moved into new corporate offices with an integrated innovation centre. This fitted into its vision at the time to become the most creative company offering packaging to the beauty industry.
In 2017, excavation started for the building of a brand new purpose-built factory alongside the existing unit. The building is now complete, and in the final process of finishing and commissioning.
Today, Friday 5th April, the Hon Minister for the Economy, Investment, and Small Business in Malta, Chris Cardona, officially visited the new plant.
According to Chairman & CEO of the Toly Group, Andy Gatesy, approximately €20 million have been invested in a 20,000 sqm plant, built on a footprint of 5,400 sqm.
The new plant has been designed to be environmentally friendly, with two massive reservoirs, taking advantage of geothermal cooling, heat recovery from air compressors and chillers to use for production processes, full insulation, LED lighting, and an energy efficient plant with a full building management control system.
With underground parking, the building has five floors, including equipment on the roof, and is fully integrated with all manufacturing processes.
A brand new metallizing line has been installed, which should be fully commissioned by June, together with 15 brand new moulding machines, alongside new decorating machines. Flexible automation has also been installed.
65% of production has now been migrated into this new plant. The manufacturing offices will move in May, with an official opening by the Prime Minister of Malta on June 28th.
The new building has space for 70 injection moulding machines and 25 assembly lines, and will enable the company to double its capacity from its historic plant.

"We are proud of our heritage in Malta and have been successful on this island, as our core values of people, passion, pride, and creativity mimic exactly the core values of the Maltese nation. We remain privately owned with a long-term vision, and with this new plant we are not only reinventing the way Toly manufactures, but also reinventing the vision for manufacturing in Malta'', Andy Gatesy stated during Minister Cardona's visit.
Back