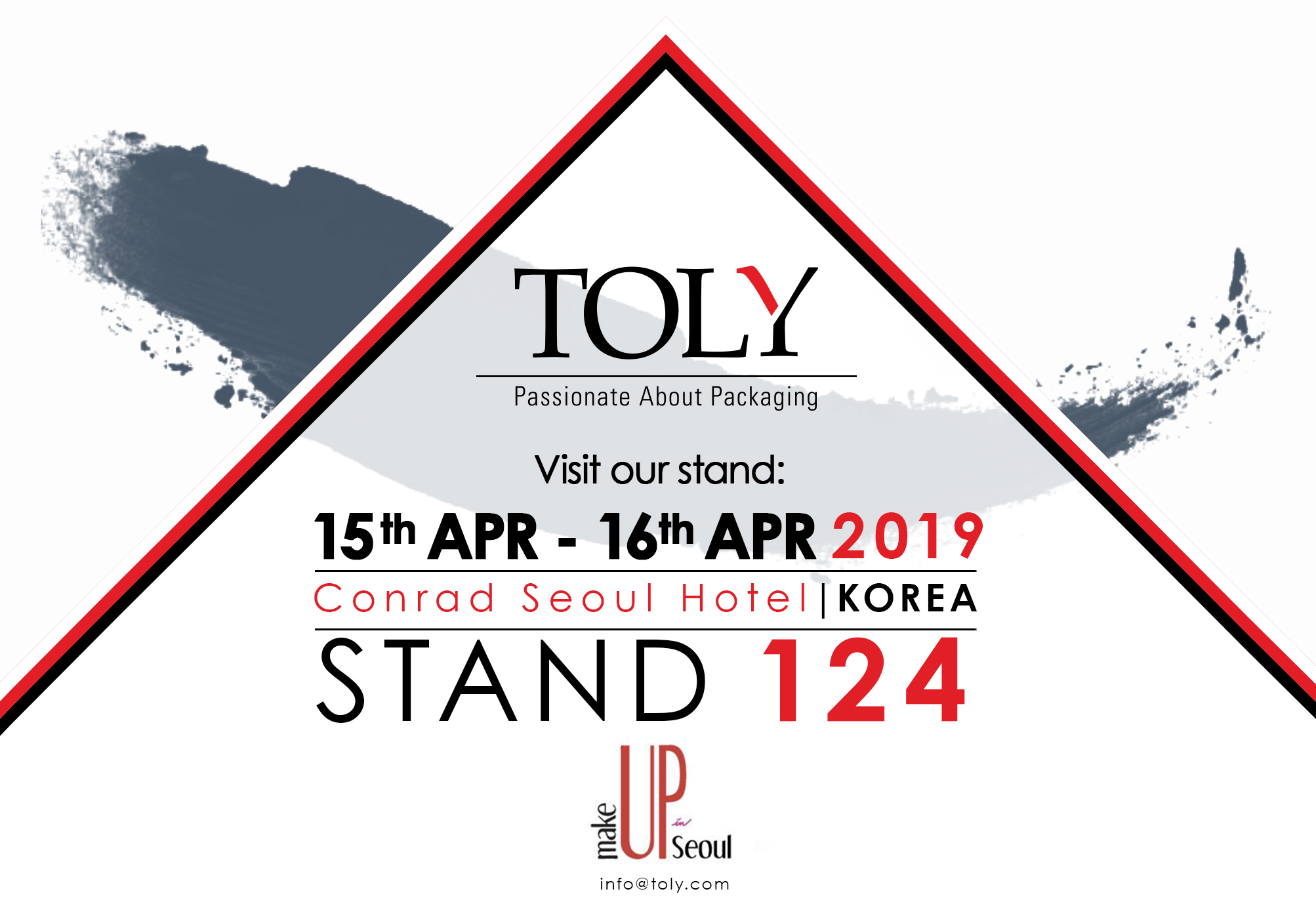 MakeUp in Seoul 2019
1/4/2019
Join us on stand 124 as Toly reveal their 2019 creative designs that deliver more than meets the eye.
Our wide array of products are categorised in a broad spectrum including skincare, makeup, cardboard and paper packaging.
Toly is a marketing driven manufacturer providing Beauty brands with amazing products to bring to the market. Discover the different solutions Toly offers by contacting us on info@toly.com or clicking the button below.
We look forward to welcome you to our stand whilst we share with you Toly's passion for packaging.
Back