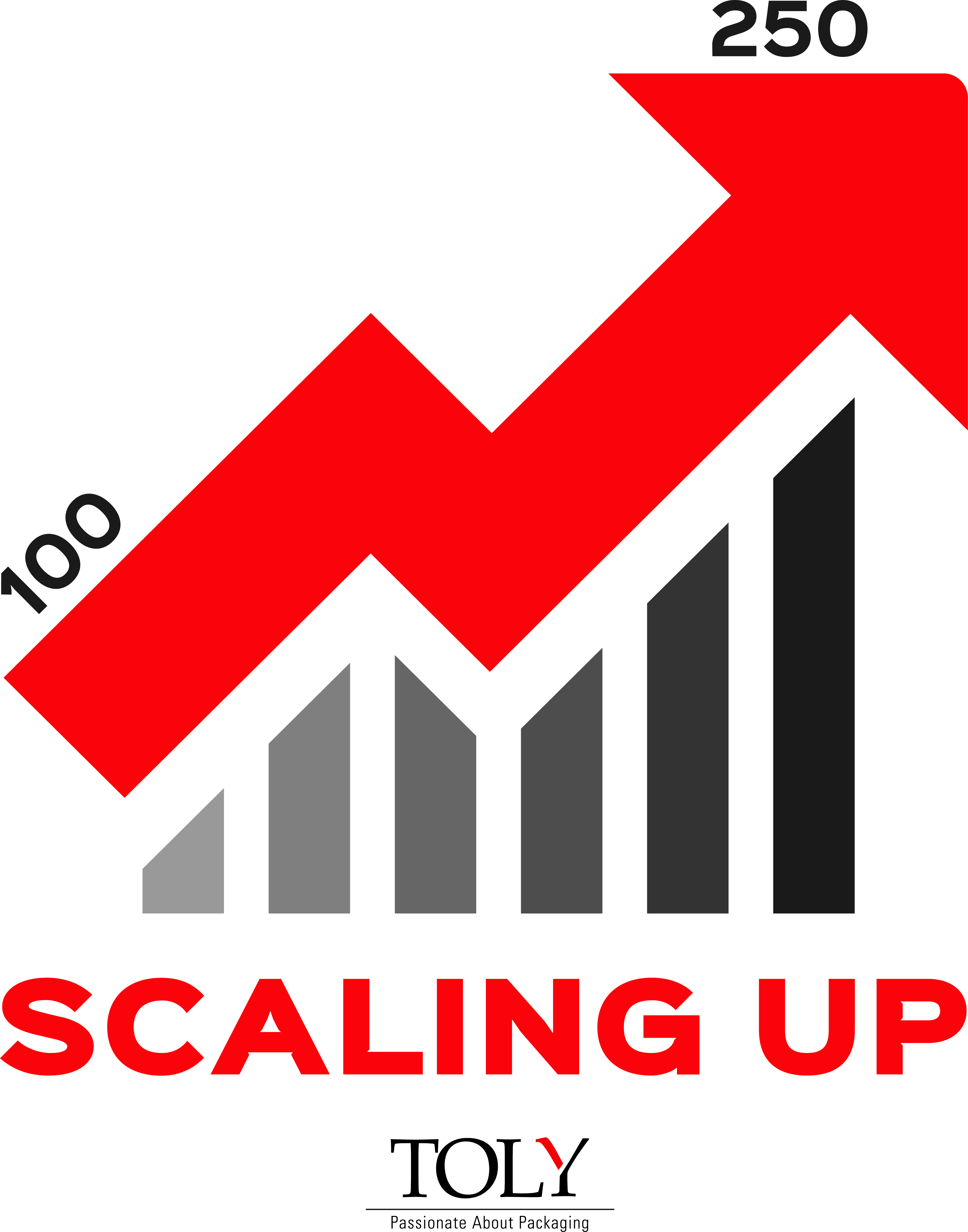 Toly Achieves its €100 Million Milestone Two Years Ahead of Plan
21/2/2019
In 2018, the Toly Group surpassed its milestone of €100 million.
To be precise, we achieved a sales figure of €104.3 million in what we invoice our customers in the beauty industry including our partners.
A fantastic result, two years ahead of our original plan. In fact, our business has doubled over the last four years since 2014.
Our theme for 2019 is "Scaling Up", as we have set our next milestone to achieve a €250 million business.
On the operations side, we are investing heavily in manufacturing, with a new 8,000 sqm Toly Korea Manufacturing plant officially opened in April 2018.
In Malta we are building a brand new 20,000 sqm plant, which will be officially opened at the end of June 2019, and our airless joint venture Toly Airless packaging is also building a brand new 20,000 sqm factory, to open later this year.
The group is investing in new business models for further growth.
Beauty Trill is our take on full service with a difference, offering our customers ready-to-go filled products on trend with customer expectations.
Toly Deluxe is our luxury paper division, with a core focus upon paper palettes, in line with our exclusive contract for beauty with Hung Hing.
Toly Design Studio offers customers branding as well as full design services, and our innovation lab for applicators is creating a real buzz as we create a host of new applicators across different categories, such as brows, lips, and face.
All of this is wrapped up in our spirit for innovation, where we invite our customers to Malta to join workshops to create innovative solutions to customer frustrations.
In addition, we have our alliance partnerships with Sussex IM (USA), Goldrain (China), Taiki and Sinwa (Japan), and Simex (Colombia), to support our growth strategy and international customer base.
All industries are being disrupted, including the beauty industry.
Toly needs to continue to disrupt the packaging industry, and is doing this by creating a beauty product development platform.
With this platform, today we offer our customers manufacturing, sourcing, full service, design capabilities, and innovation partnerships.
Our scaling up plan also includes our human resource plan, where we are strengthening all levels of the organisation:
- The Executive Management team, operations and development, our sales organisations and the staff throughout our corporate offices.
At Toly we continue to be different:
- Privately owned with a family spirit and long-term vision
- Customer centric with a global commercial structure
- Technically proficient with global manufacturing capabilities
- Agile and innovative, with a disruptive business model
All wrapped up in our core values, which are people, passion, pride, and creativity.
Our ambitions are strong, our foundation is strong, and our spirit is strong.
Thank you to all customers, employees, and stakeholders who continue to support us on our journey.
Back