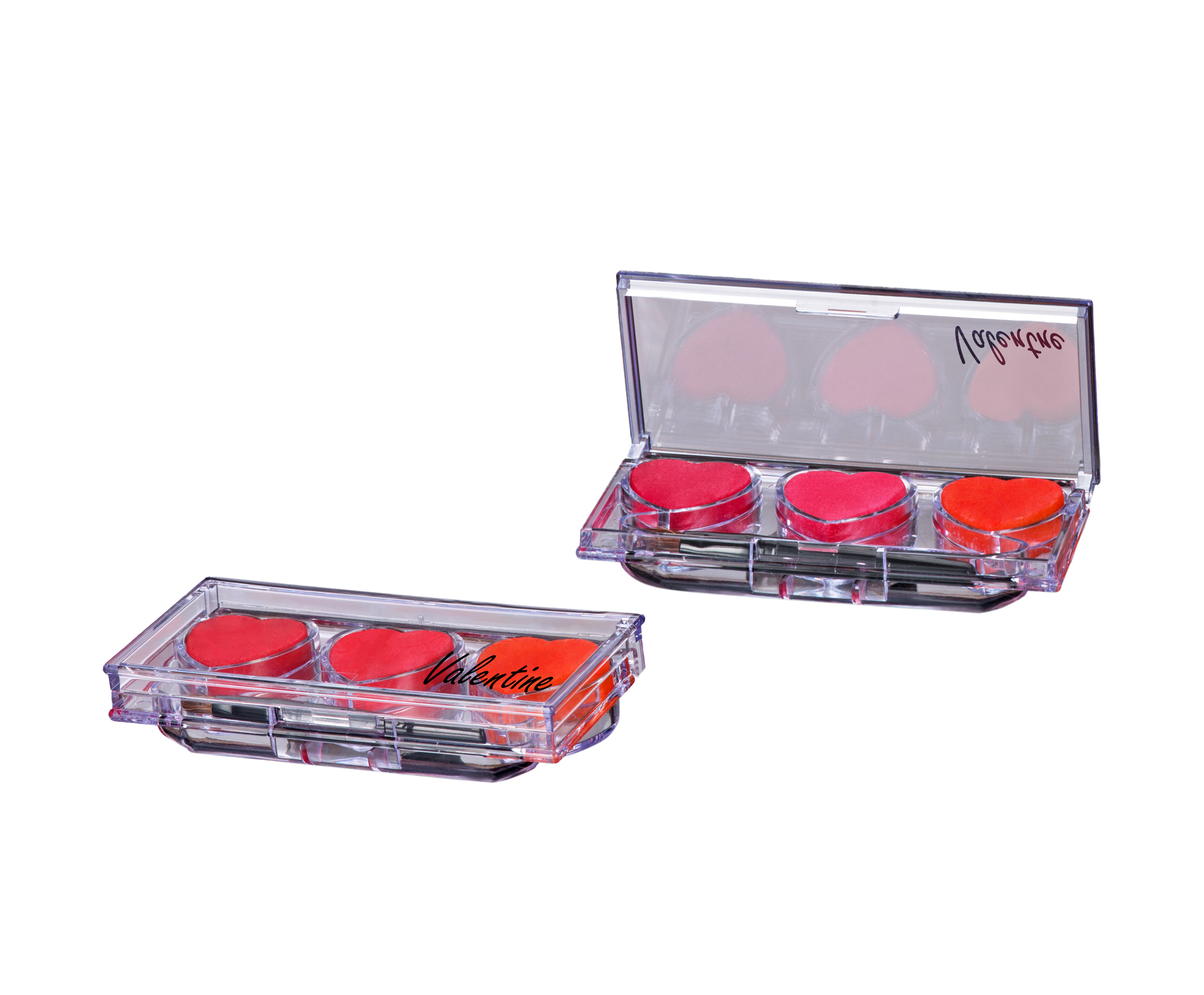 Toly's Valentine
14/2/2019
To celebrate Valentine's day, Toly is showcasing their Valentine Trio palette.
The Valentine Trio is a 3-in-1 palette which houses 3 different formulations which can be suitable for both eye and lip products.
This travel friendly palette consists of heart shaped pans, which was designed to represent both love and simplicity in mind.

Width: 35.5mm
Height: 15.45mm
Back