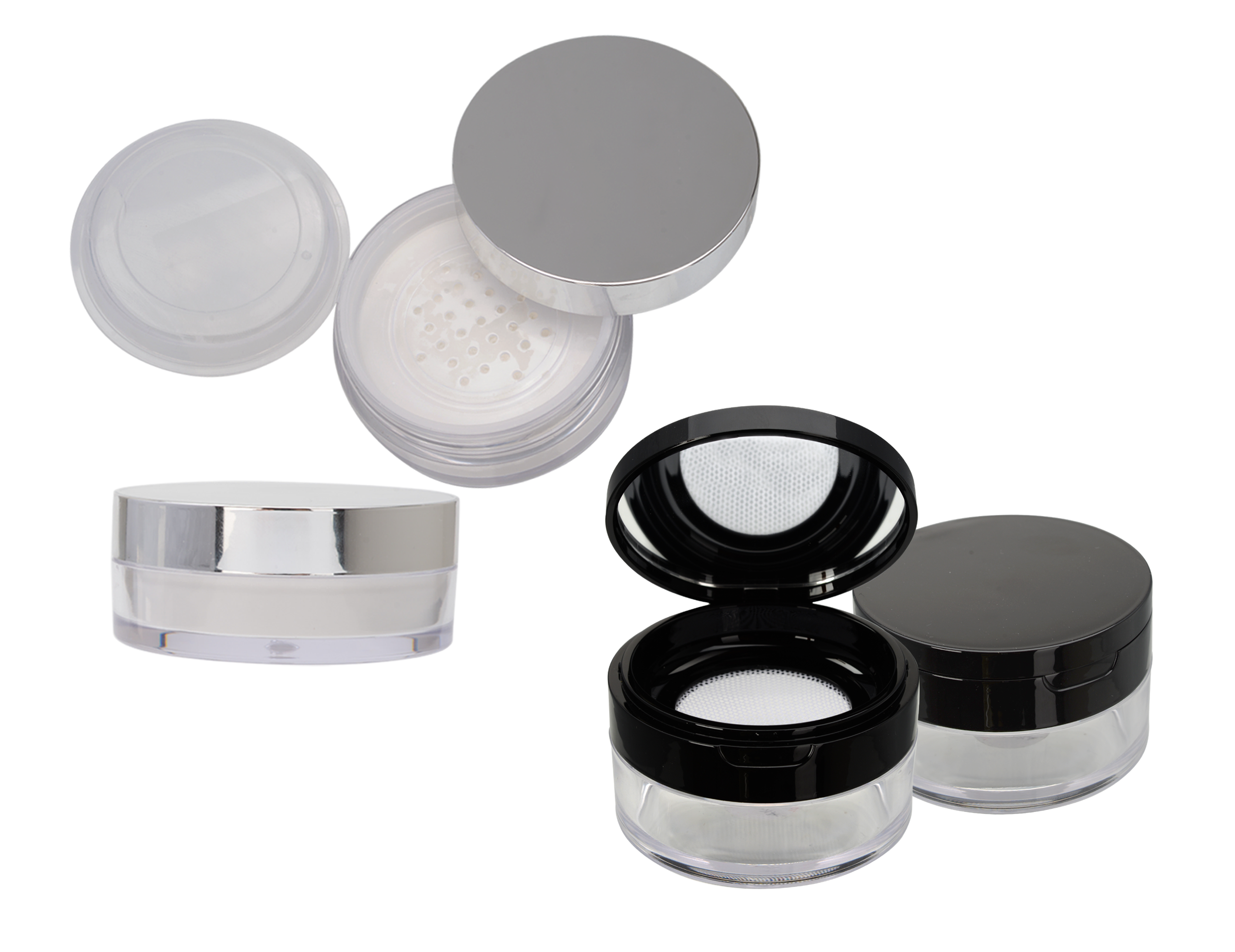 Toly takes Loose Powder Jars to the next level!
22/11/2018
TK31-010LF / TK33-020NP
Toly are known to be solution providers and also know that women encounter frustrations when applying loose powder as it can be very messy and impractical. With the launch of their latest designed loose powder jars, Toly ensure an easy and practical solution.

Toly are presenting loose powder jars with a net sifter which extracts only the finest powder and ensuring the product remains intact.
Alternatively we also offer other loose powder jars which house an integrated mirror, the hinged platform snugly holds a sponge applicator in place.
Toly is always at the forefront of innovation and offer a variety of different decorative techniques to suit every brand's needs.
Back