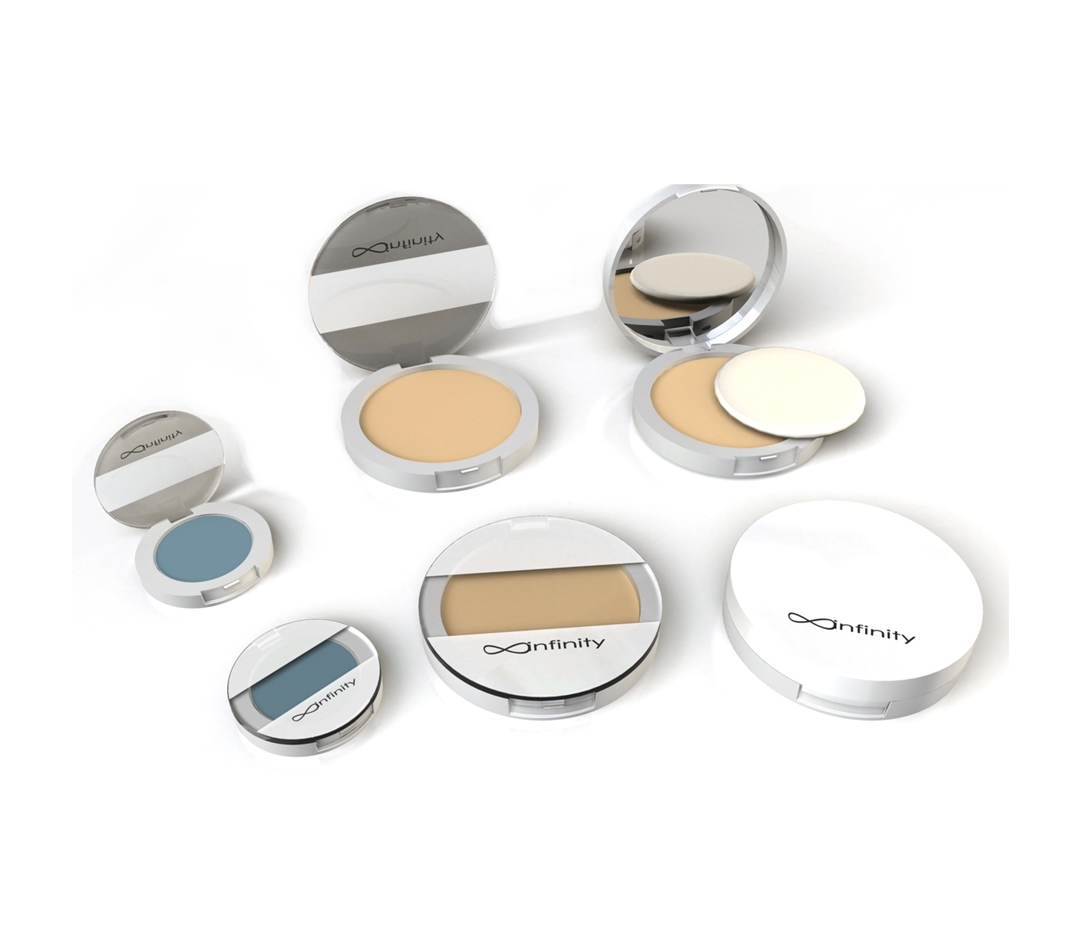 INFINITY Round
15/7/2014
Toly's standard compact portfolio is expanding further.
Infinity Round is a new elegant stock line. The pinned hinged compact range comes in three variations: the large size is available with a slim lid for face powder and a deeper lid with space for mirror and puff; whilst a smaller compact is available for mono eyeshadows.
The flat lid of these compacts is perfect for printed windows and further customisation can be achieved through a variety of decoration techniques.
Back