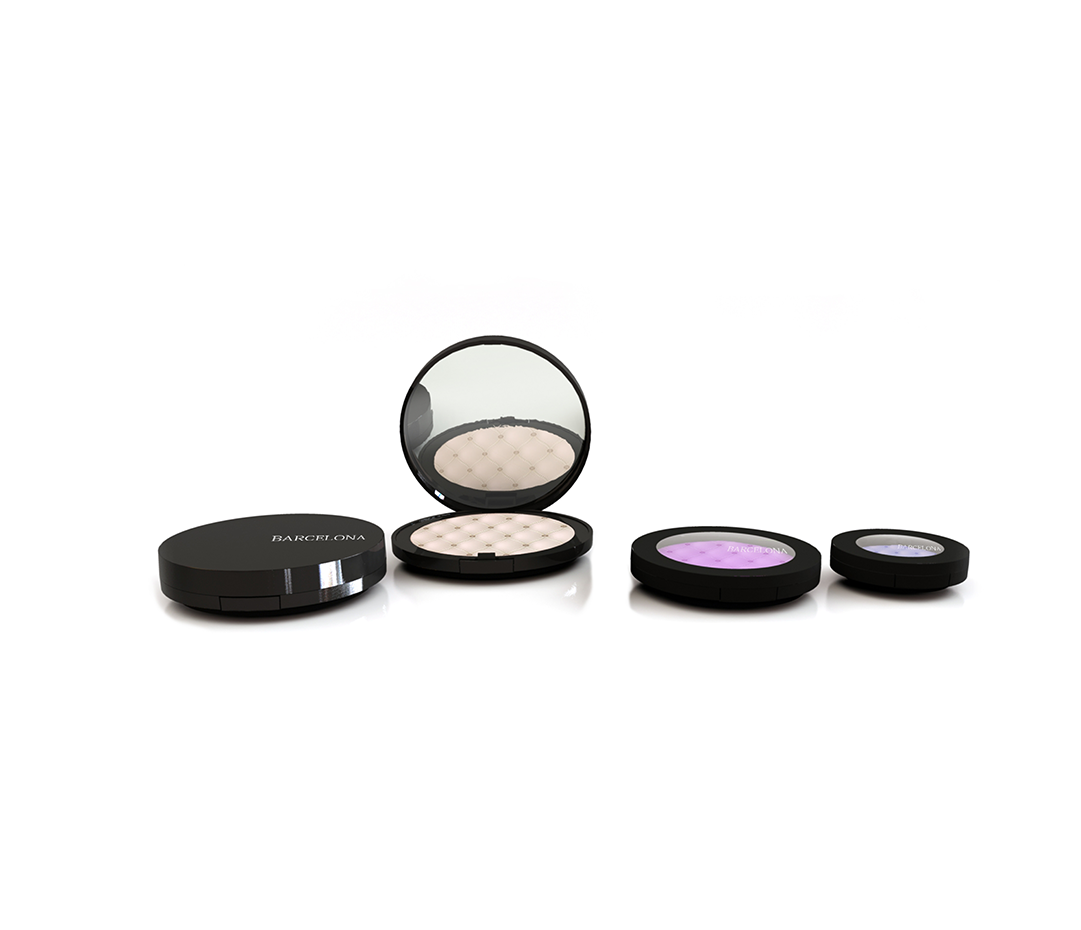 Barcelona Line
20/8/2015
Toly strongly believes in its heritage of stock compacts.
The Barcelona Line is a range of 4-piece, pinned hinge compacts with push button opening systems.
The range consists of a small compact for eyeshadows, a medium sized compact for blushers and a large compact for multi-coloured eyeshadows, as well as a face powder version with mirrored lid.
The clear lid is insert moulded and gives this compact a unique versatility as either seasonal promotions or as a core range of products.
Back