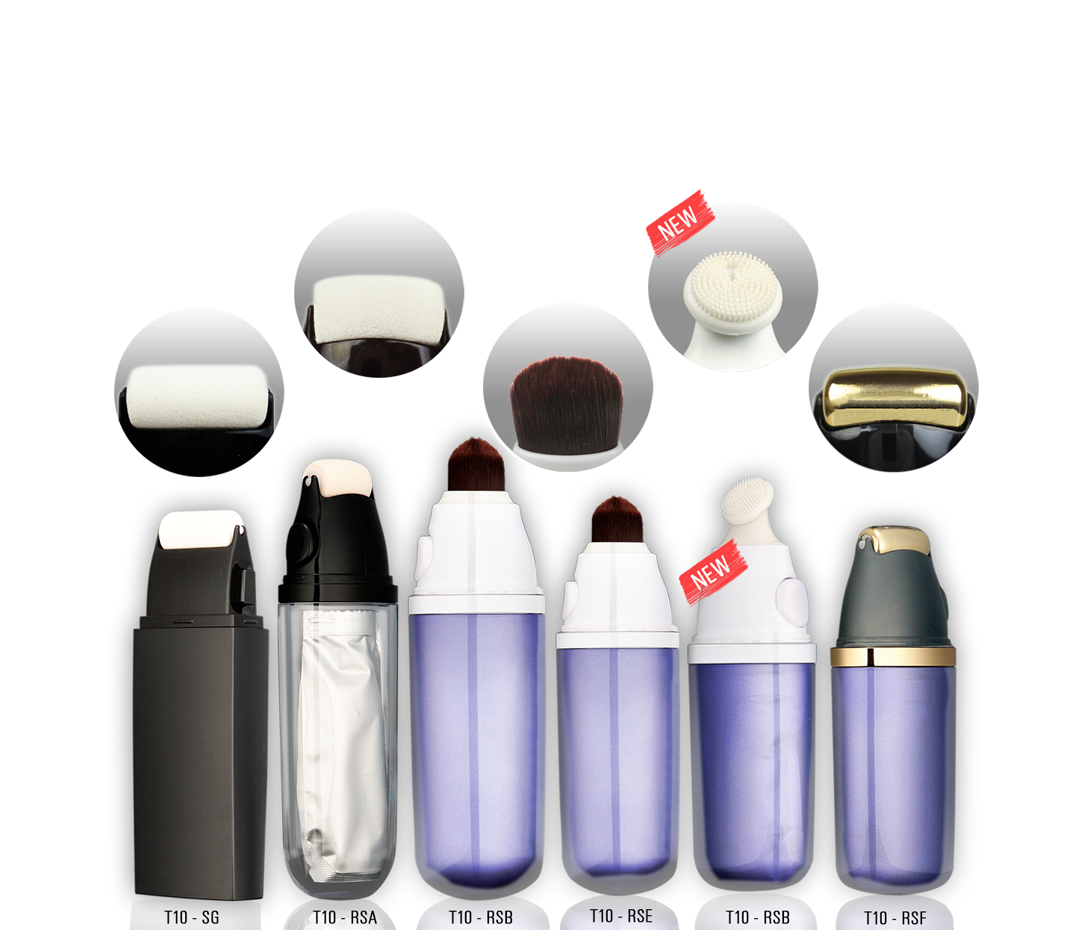 T10 Line
17/5/2017
AIRLESS POUCH DISPENSERS
Toly have developed the T-10 airless pouch dispenser. It has an integrated side button, making it easy to dispense, the five layer inner pouch (PE+AL+PET) is ideal for various formulations such as formulas for hair colouring as well as skincare and make-up.
The T-10 is versatile and is available with various applicators such as NBR sponge, nylon brush, spatula, zamac roller, TPE applicator and now also the newly developed elastomer applicator ideal for cleansing formulas.
The T-10 line is available in 20ml and 30ml.
Back