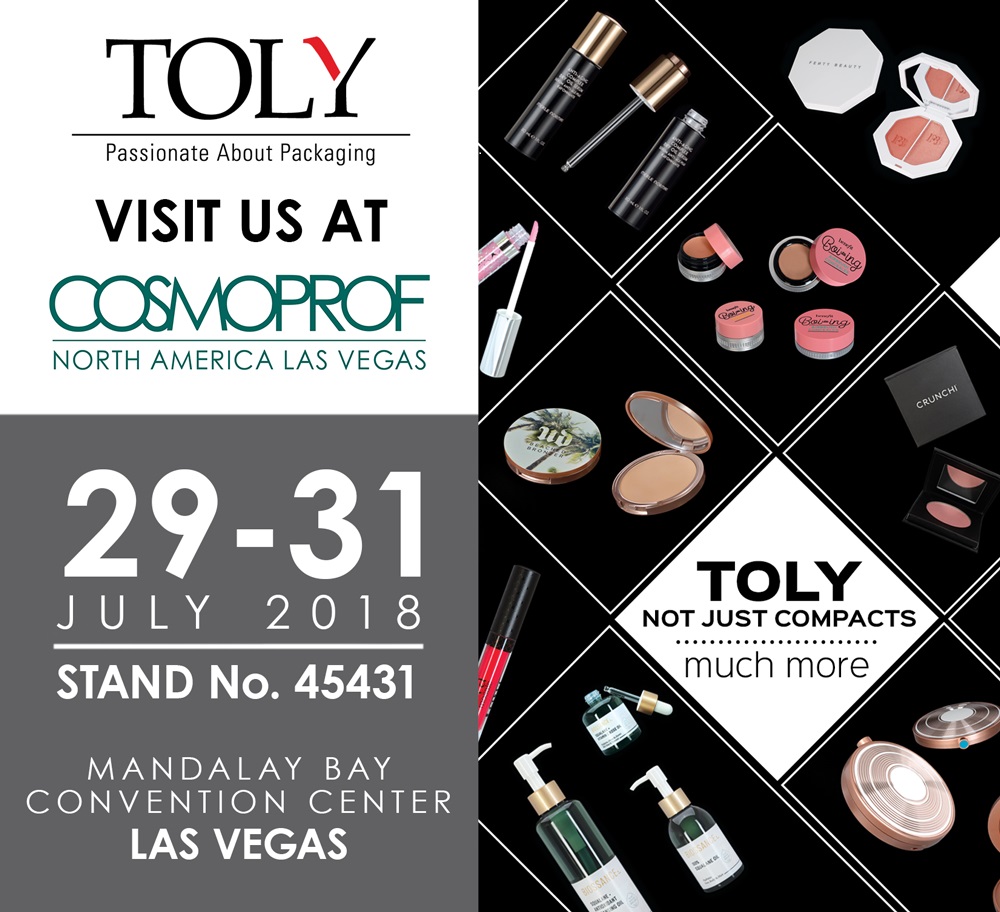 Toly Exhibits in Cosmoprof Las Vegas
31/7/2018
Toly is a marketing driven manufacturer helping beauty brands bring innovative and creative products to market while making the process easier for our clients.
From the initial idea to fully manufactured products, Toly has built a 360 approach combining a strong technical expertise with a worldwide manufacturing footprint and a full-fledged marketing team including:
- make-up experts,
- trend specialists,
- beauty bloggers,
- R&D and Innovation team.
Visit our stand 45431 to learn more about the different solutions Toly can offer, aiding brands at every step and stage of their path to growth and success.
Back