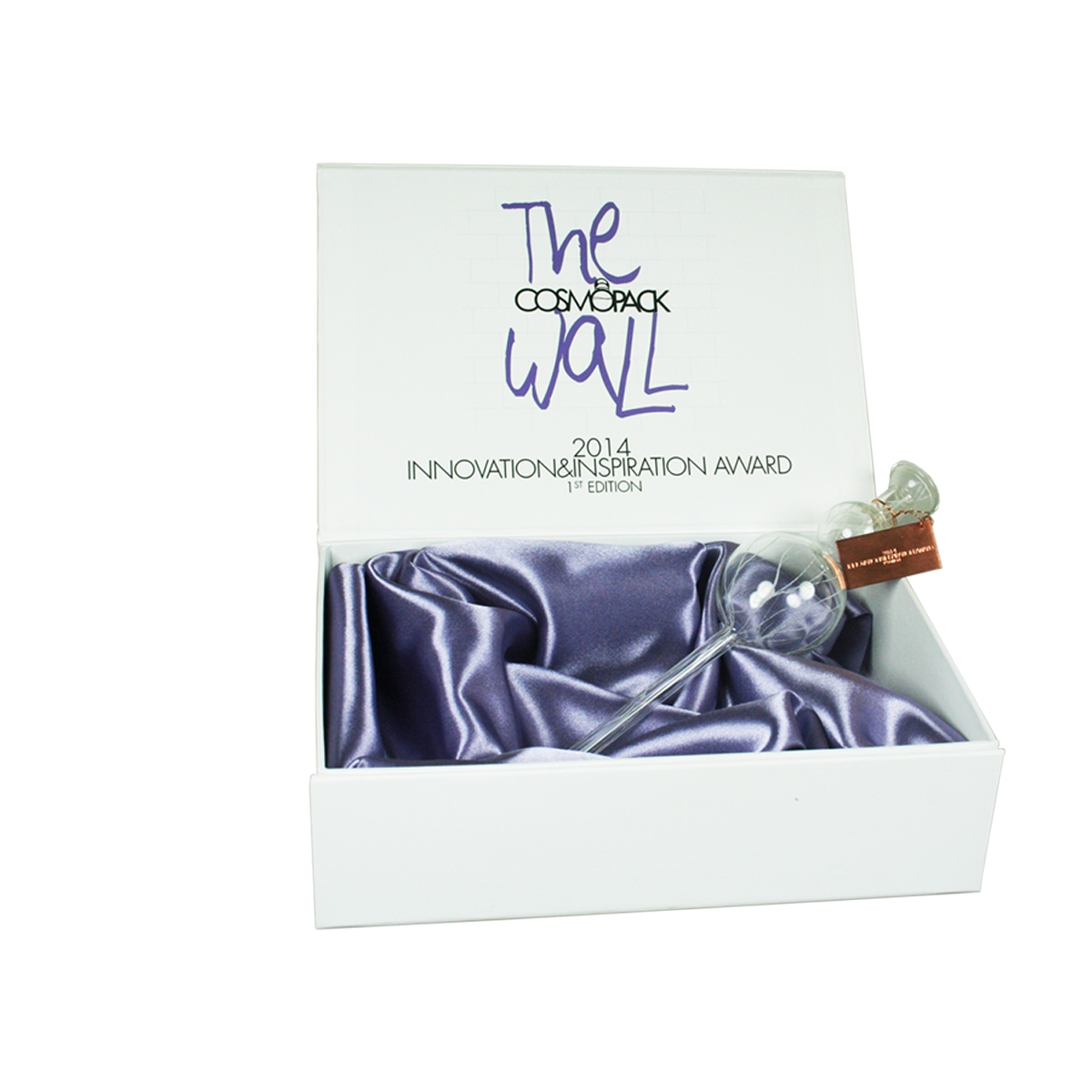 Toly : A Winner of The Wall @Cosmoprof 2014
16/4/2014
Toly's newly launched T15 Airless Jar was announced the winner for the prestigious Cosmopack Wall Award in Innovation Packaging Skincare.
The airless jar was amongst the creations exhibited on "The Wall" between Pavilions 15 and 18 at last week's Cosmoprof Bologna. On Wednesday 2nd April, in front of an audience of professionals, Toly Chairman & CEO Andy Gatesy and Toly Chief Marketing Officer Dorien Bianco were presented this prestigious award, which recognises the manufacturer's technical expertise.
Unlike traditional jars, this airless jar ensures zero exposure of the product to air, maintaining the freshness of the product by preserving its ingredients so as to remain active and at their highest concentration. By preventing finger contamination, this airless pack further expands the product's shelf life, whilst being leak proof makes the jar much more portable to ship and travel with.
Having a hinged lid, the new T15 airless jar is available in 30ml and 50ml. Through special decoration and coating techniques, this pack can be personalised to the specifications of any customer.
Back