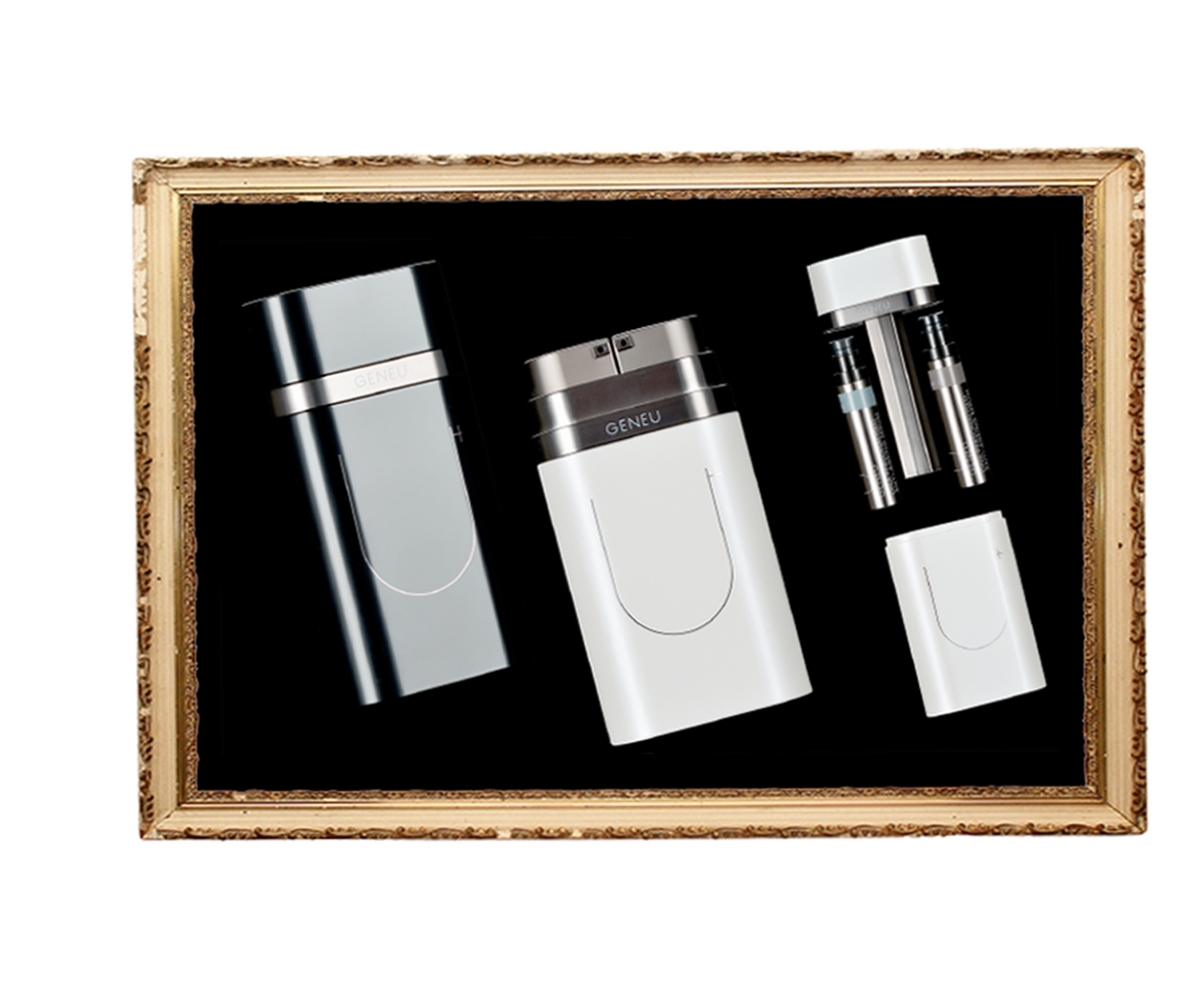 WINNER of the Luxury Packaging Awards 2014
29/9/2014
Toly Products has been announced as the winner of the Luxury Packaging Awards 2014 in the Cosmetics and Personal Care category for the state-of-the-art GENEU Air Lift Pump System.
Created by GENEU, this DNA based anti-ageing skincare system is a world first in personalized skincare regimes. In less than an hour the "DNA BeautyLab on a micro-chip" tests, analyses and recommends anti-ageing serums in the comfort of the GENEU flagship store.
State of the art skincare deserves state of the art packaging! Toly Products designed the high-end premium GENEU Airlift Pump System to reflect the luxury culture of the GENEU brand. This refillable pack is available in three surface decorations: pearlescent white, gunmetal grey and black. It houses two personalized refill packs with a magnetic closure and its' heavy weight gives the pack that ultra-luxurious feel.
The many components within this pack take advantage of Toly's in-house manufacturing capabilities.
Yet another example of how Tolys innovation is leading the future of packaging!
Back