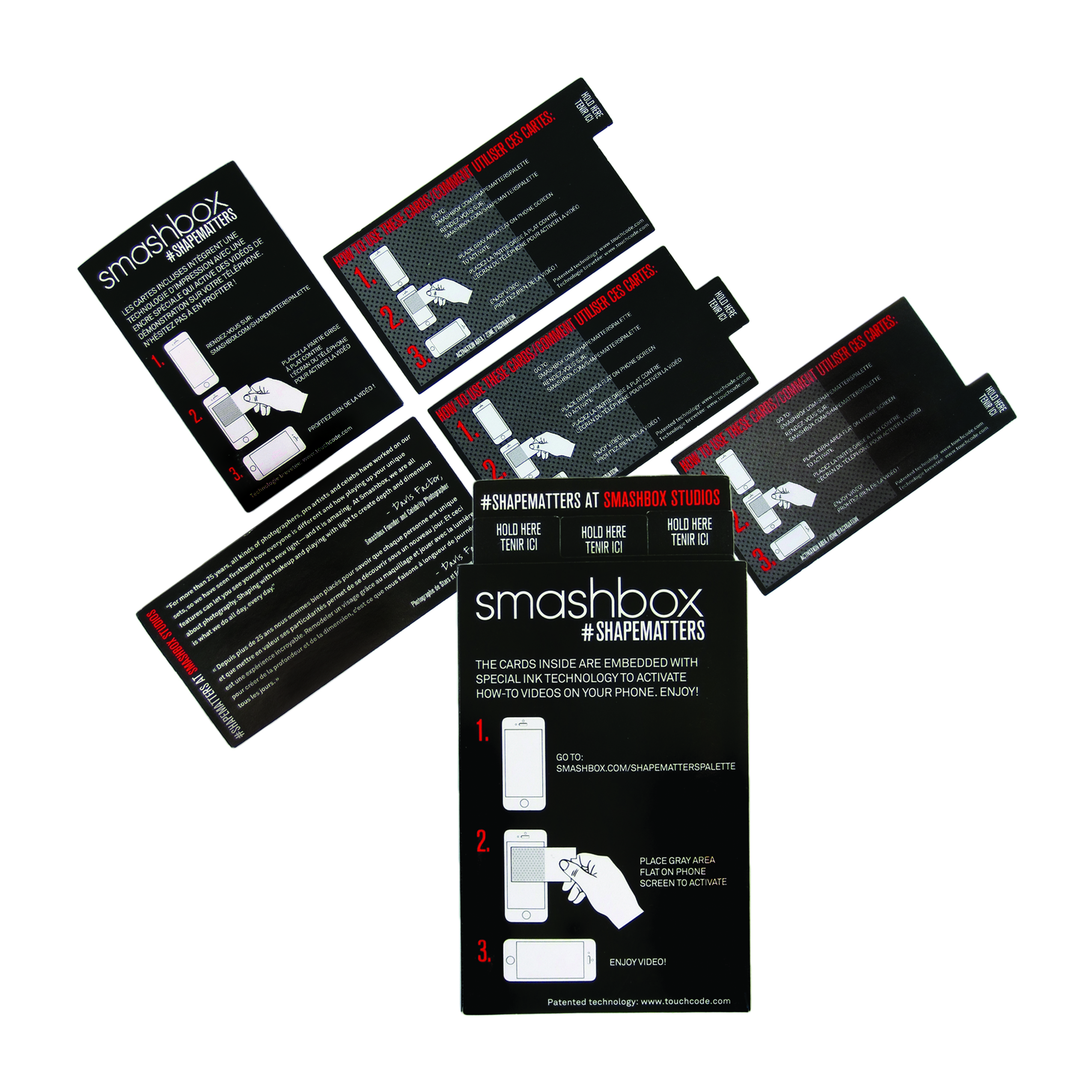 Smashbox TOUCHCODE
24/9/2015
In conjunction with its' partner, Hung Hing, Toly have developed a technology that bridges the gap between offline and digital with one simple touch called TOUCHCODE.
TOUCHCODE is an invisible printed electronic code that can be integrated into any printed product and is compatible with any multi-touch device. The benefits are endless, just ask SMASHBOX.....
SMASHBOX have used TOUCHCODE in their ultra cool new #ShapeMatters Palette. This sleek palette includes interactive cards that, once you touch the card to your smartphone instantly identify your eye, face and eyebrow shape plus plays videos and more......
Touch Code is a patented technology.
Back