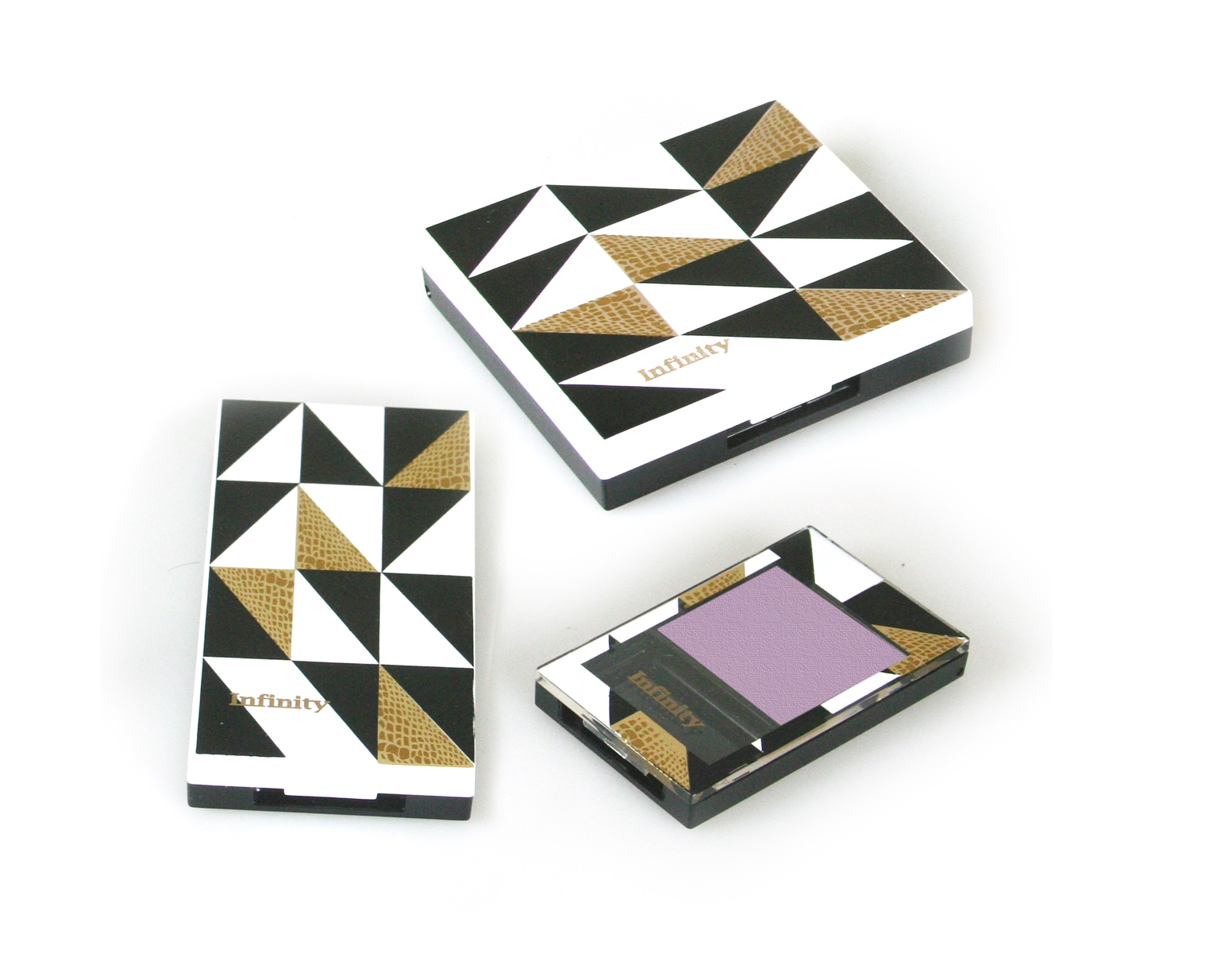 Toly revamps its Infinity line
24/4/2014
Toly's stock Infinity compact line has been revamped with trendy new decoration. Available in three different sizes and a variety of platforms, this standard range of 2 pinned hinge compacts have SAN/ABS lids, ABS bases and ABS/SAN base plates and is ideal for the launch of entire make up lines.
Toly have a wide range of compacts in a variety of finishes including push button, hinged and mirrored compacts, enhanced with U.V. lacquering and mirror cutting technologies. These compacts are available in a variety of shapes and godet sizes.
The company is focused on the beauty industry and over the past few years, has expanded its reach across the world and diversified its product base to include all types of make-up, skincare, fragrance and promotional packaging.
Toly's compact's have won a number of significant industry awards including the French Cosmetics Oscar in 2004 for "Package Design" in the Direct Sales category and the Marie Claire Prix D'Excellence de la Beaute 2002 in which Toly won the award for Chanel's "irreelle Ombre" for which it manufactured the compact and in the sector for creativity, it won the award for Nina Ricci's new colour line, producing all the compacts in the new line.
Toly differentiates itself from other companies through innovation and creativity, presenting in excess of 100 new packaging concepts each year. The company's principal manufacturing plant and state-of-the-art facility is based on the Mediterranean island of Malta.
Back