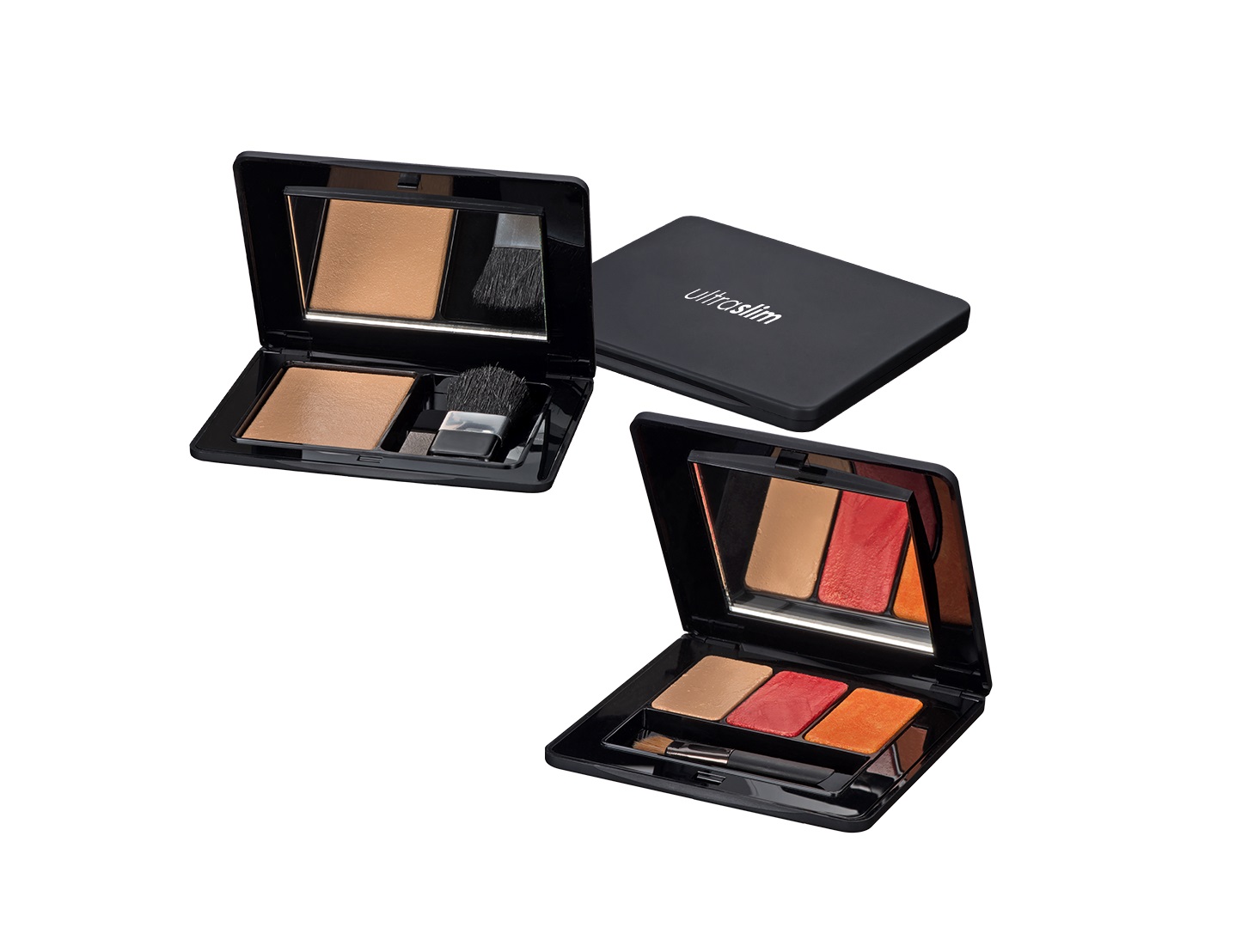 Toly launches the Ultraslim compact line
11/9/2014
Ultraslim is a luxury design, inspired by sleek, hi-tech forms, expressing the sophisticated beauty of a flowing line, and with a depth of just 13mm is Toly's slimmest compact design ever!
Two compact sizes have been launched with a mirrored lid. The extra large size has a side by side well suitable for a face powder or blusher, whilst the large compact has two separate platforms – Trio, blusher and an open well for flexibility.

Ultraslim is produced in Malta on automated production lines and can be easily customized.
Toly products Ltd, founded in 1971, is now one of the world's leading luxury packaging manufacturers in the cosmetic, fragrance and skin care industries providing creative solutions for the cosmetic packaging industry with high quality manufacturing facilities around the world.
The company is privately-owned and has a manufacturing base situated on the Mediterranean island of Malta, a plant in China and in 2008 opened manufacturing facilities in India and South Korea. With sales/trading offices in London, New York, Paris, Belgium, Hong Kong, Seoul and India, and a strong network of alliance partnerships, Toly is able to support an international customer base in providing innovative packaging solutions, utilising state-of-the-art technology.
Back