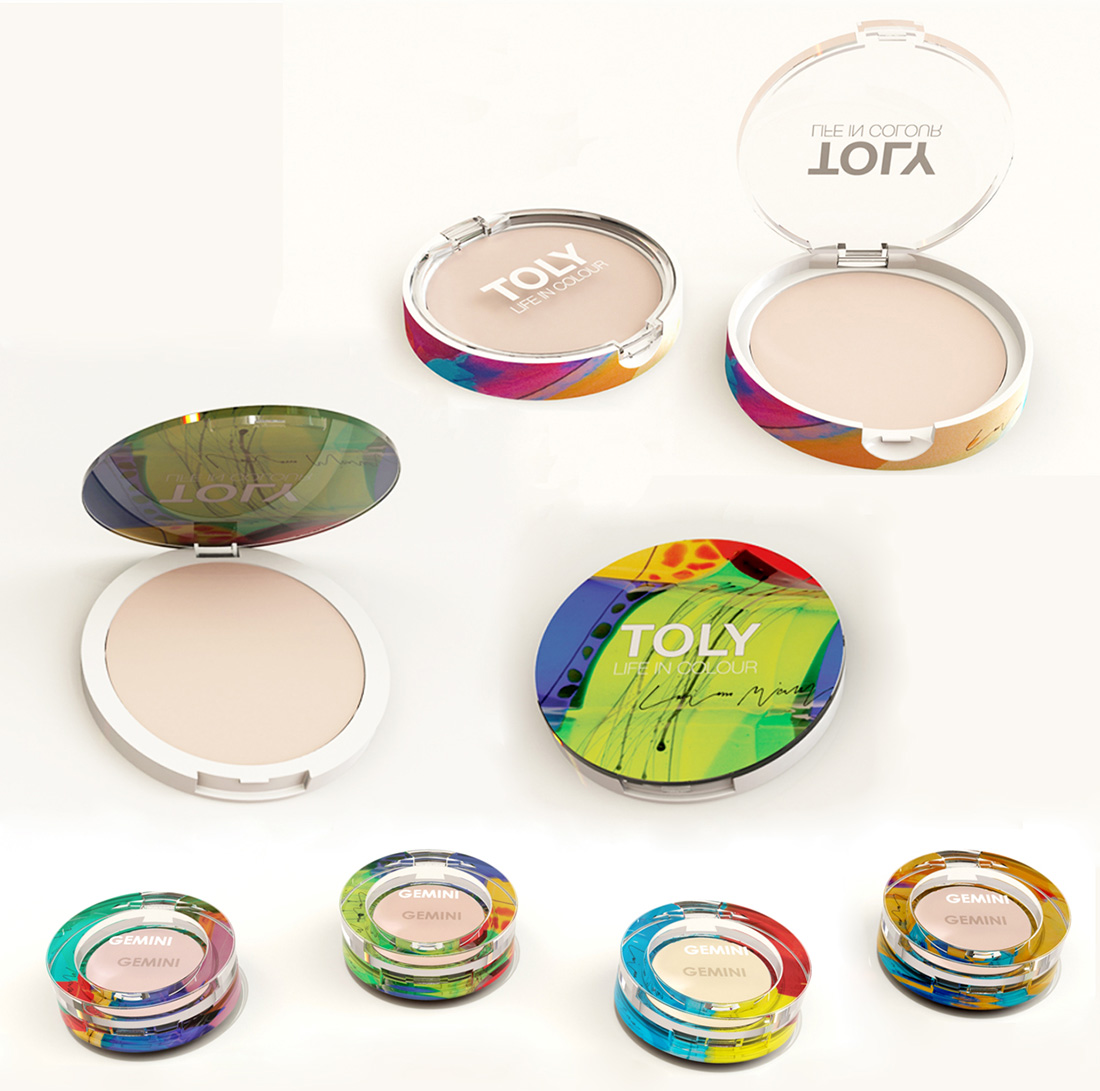 Toly's new decoration by Luciano Micallef
8/1/2015
Toly has collaborated with Luciano Micallef, Malta's most famous modern artist, to further extend the decorative capabilities on stock compacts. Using base labels, peripheral printing as well as a full lid print, these beautiful decorations originate from Luciano's actual paintings.
Bring packaging to life with Toly's multi-coloured decorative techniques.
Toly products Ltd, founded in 1971, is now one of the world's leading luxury packaging manufacturers in the cosmetic, fragrance and skin care industries providing creative solutions for the cosmetic packaging industry with high quality manufacturing facilities around the world.

The company is privately-owned and has a manufacturing base situated on the Mediterranean island of Malta, a plant in China and in 2008 opened manufacturing facilities in India and South Korea. With offices in London, New York, Paris, Belgium, Hong Kong, Seoul and India, and a strong network of alliance partnerships, Toly is able to support an international customer base in providing innovative packaging solutions, utilizing state-of-the-art technology.
Back