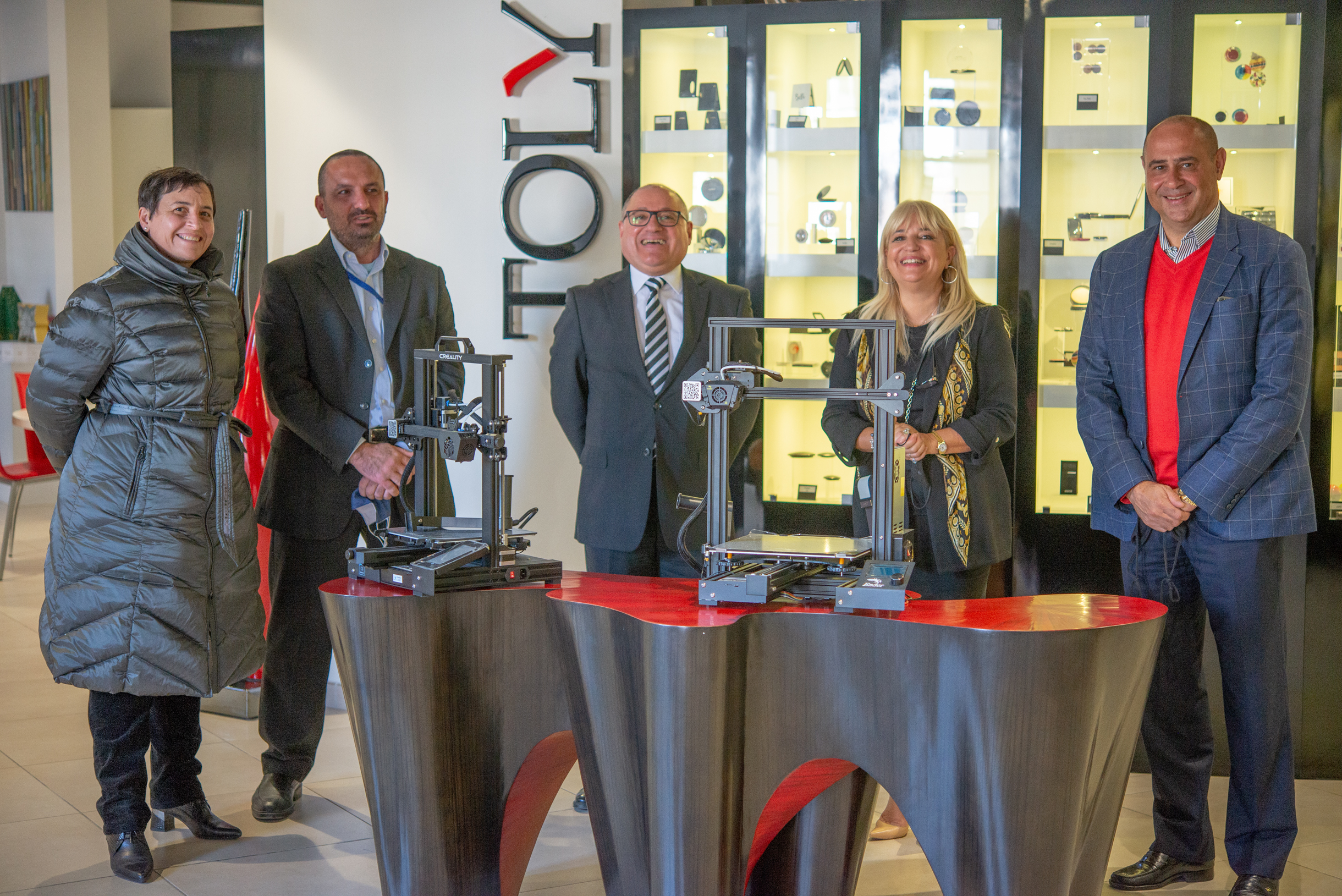 Toly Donates Two 3D Printers to MCAST Students
22/3/2022
Recently, Toly was very happy to host the Principal of MCAST, Prof James Calleja, the Director of the Institute for the Creative Arts, Dr Martina Caruana, and Deputy Principal for the Arts and Social Sciences, Dr Mario Cardona.
Toly has always been at the forefront of education-business linking initiatives and is the pioneer in enabling students to achieve real life work experiences. For the past 14 years, Toly has had a very close relationship with the Malta College of Arts, Science and Technology (MCAST).

The company is committed to strengthen younger generations and give them the opportunity to gain better knowledge of the world of work which results in having more experienced and well-prepared talent. This is an initiative which has touched the lives of many students and given them a once in a lifetime experience.

We believe that we not only have responsibilities towards our customers but also to the communities in which we operate. Therefore, every year Toly sponsors MCAST with material and machinery which helps students to further pursue their studies. This, year Toly is proud to have donated two 3D printers to the Institute to be enjoyed by staff and students.
Back