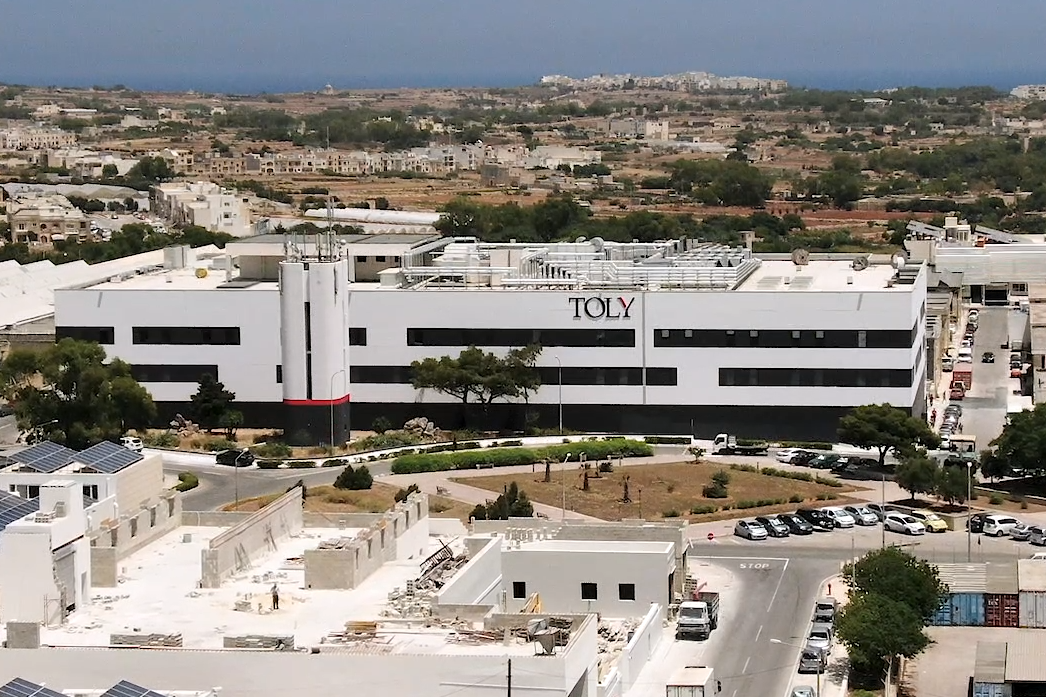 Toly Products Officially Opens Its New Manufacturing Plant In Malta
10/7/2019
On Friday the 28th of June, Toly Products officially opened its new manufacturing plant in Malta.
Toly has been operating in Malta for nearly 50 years, and in line with the changing market, the company decided to build a brand new plant and transfer all production lines from its old factory.
With an investment of €20 million, a 20,000sqm plant has been built by Toly, targeting flexibility, state of the art machinery, and an environmentally friendly focus.
In 2014, Toly opened its new corporate offices with an integrated innovation centre, and created a business model that fits directly with the needs of the new emerging brands.
This new manufacturing plant comes at exactly the right time, as the legacy brands re-shore production from Asia to Europe, in line with sustainability and supply chain agility.
As Andy Gatesy, Chairman & CEO of Toly Products, stated in his speech at the opening ceremony:
"I am very proud, Toly is very proud, and I hope that Malta is also very proud of what we have built and what we are opening here today. We are reinventing the way Toly manufactures here in Malta, and I believe that we are also reinventing the way manufacturing should evolve and be carried out here in Malta."
He continued:
"Toly is scaling up. We have doubled our business over the last four years, and we have the potential to double again. But if we do not achieve this, it does not matter, as we remain a privately owned organisation.
The most important thing is that we do not lose our passion, our family spirit, and our soul."
In response, the Prime Minister of Malta, Joseph Muscat stated:
"Toly's story is one of hope, determination, and resilience. Dr. Zoli Gatesy, a migrant 50 years ago, invested in Malta, and now his son Andy has shown the same courage in building this new factory and growing Toly into a global successful business.
Congratulations on this new factory, but most of all, thank you Andy for choosing Malta like your father did 50 years ago."
Back